WORK SMART: STRECH YOUR ATTENTION SPAN
Your ability to focus can be improved. According to Daniel Levitin, psychology professor at the McGill University in Montreal, there are some practices, applicable to most of us, that help to sharpen our concentration and increase our effectivity. Train yourself and stretch your attention span with this 6-step process. For more details, check the full article.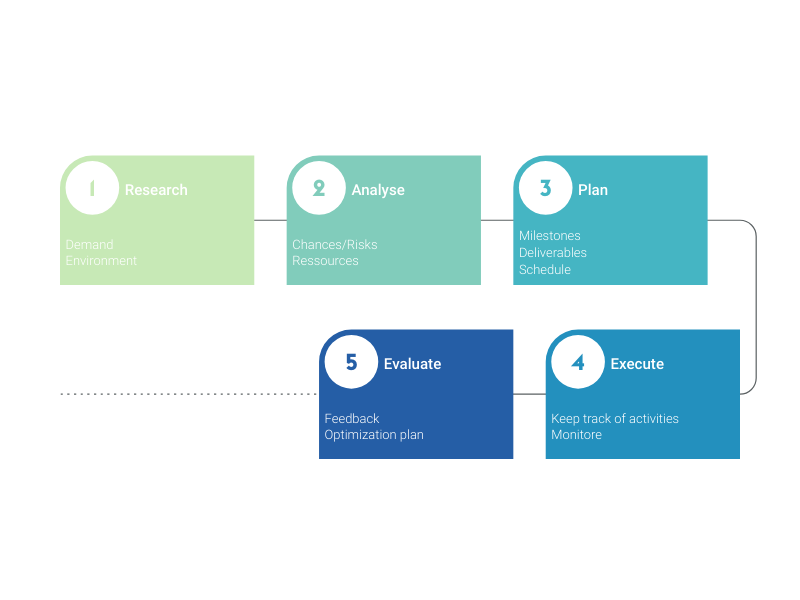 This is an example of Vizzlo's
"Long Process Diagram"
A visually attractive way to explain longer processes of a specific project or your day-to-day operations.