Forbes has collected data in three different years (2012, 2013, and 2015) about wasted time in the workplace, and it seems like the numbers just keep growing, reaching a staggering 89% of people who admit to engaging into different non-work-related practices. This, of course, translates into the reduction of productivity levels and monetary loses to your company. It's not all bad though. There are several actions you can take to maintain focus among your employees like installing clear and flexible workplace policies, putting into place working agreements that leave room for brakes and re-engagement, educating your employees in wasted time, and even some internet filtering. As an employee, don't you want to go home after the end of your workday with a sense of fulfillment and accomplishment, instead of a more extended to-do list than the one you started the day with?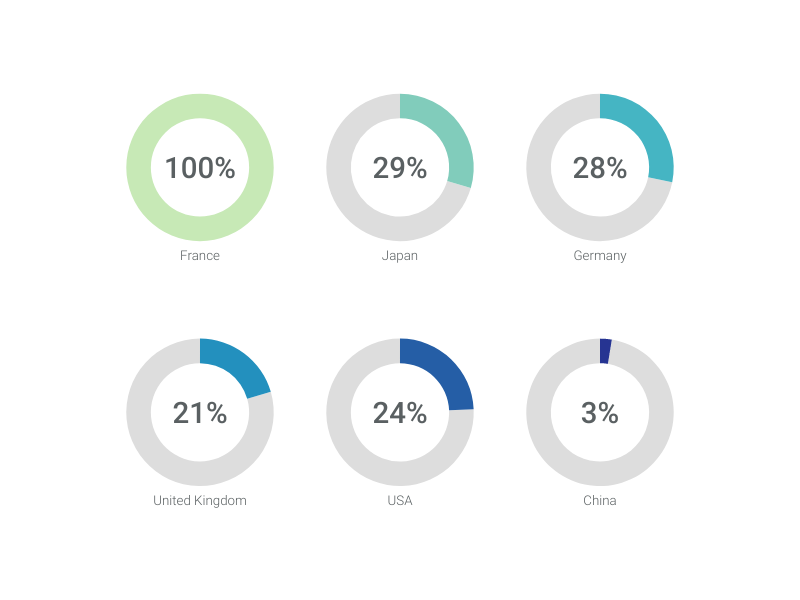 This is an example of Vizzlo's
"Multiple Radial Bars Chart"
Compare your data across up to six different radial bars chart on a single page.