Political Compass - Historical Leaders
Part II of our Political Compass Series.
The data here, collected from the Political Compass organisation (if you haven't done the test yet, we highly recommend giving it a go!), shows some startling results.
For example, it seems fairly shocking that President Reagan of the United States government was politically more right-wing and almost as authoritarian as Hitler.
Moving away from the Western world, we can see that famous leaders outside of this political sphere like Nelson Mandela and Mahatma Gandhi often have a more left-wing and libertarian leaning (check out Bernie Sanders' positioning in Part I of our political compass series to see how the America's most famous contemporary left-wing candidate compares!).
Though at completely opposing ends of the political spectrum, there is one area in which the two most polarising leaders included here - Josef Stalin and Adolf Hitler - have identical scores: Authoritarianism (or state control).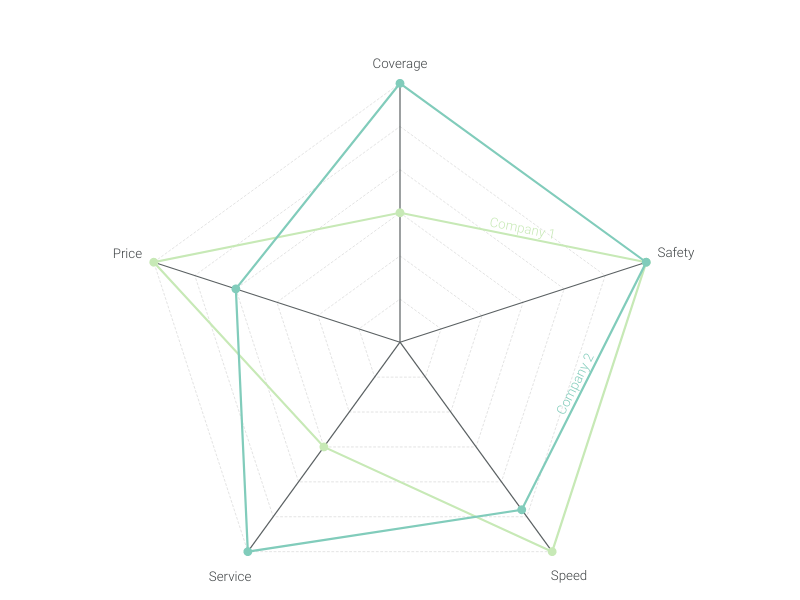 This is an example of Vizzlo's
"Radar Chart"
Easily compare multiple variables in a compelling graph with several polar axes.