Political Compass - Most Recent Elections
Part I of our Political Compass series.
The most recent elections in key countries in the Western world show an almost complete shift towards the authoritarian right, with 5 of the 8 leading candidates policies landing in this quadrant of the political compass. Not only are we seeing more parties and leaders falling amongst this political identification, but a much more extreme stance - with left-wing candidates and even right-wing libertarian candidates exploring much more moderate policies than their authoritarian right counterparts.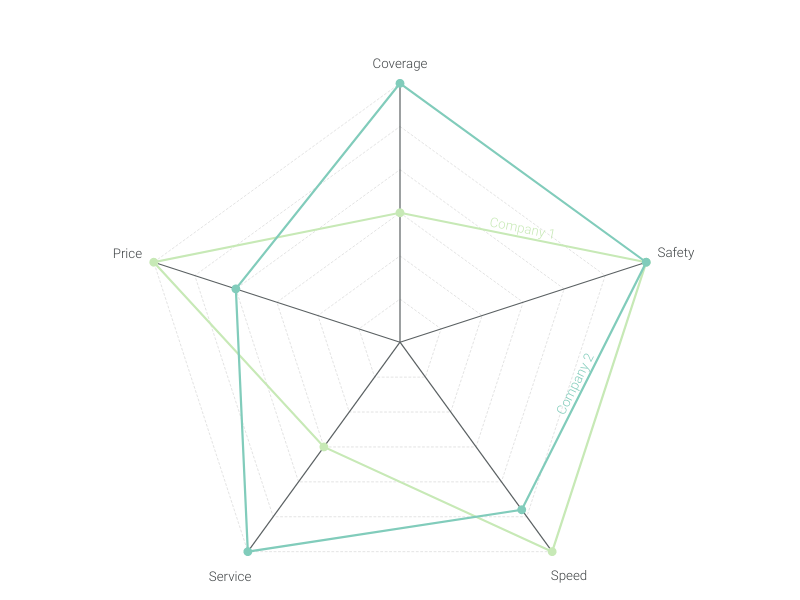 This is an example of Vizzlo's
"Radar Chart"
Easily compare multiple variables in a compelling graph with several polar axes.