The events surrounding the US elections, the inauguration of President Joe Biden and of course the attack on capital in Washington have shown the world more than clearly how much of a divide there is in US society. The Pew Research Center regularly surveys the population to capture the mood of the country. Democrats and Republicans differ on the importance of many policy goals.
The only consensus seems to be that the government should do everything possible to revive the economy. No wonder, though, as the in December 2020, the US government announced that employers had shed 140,000 jobs.
---
Source: Pew Research Center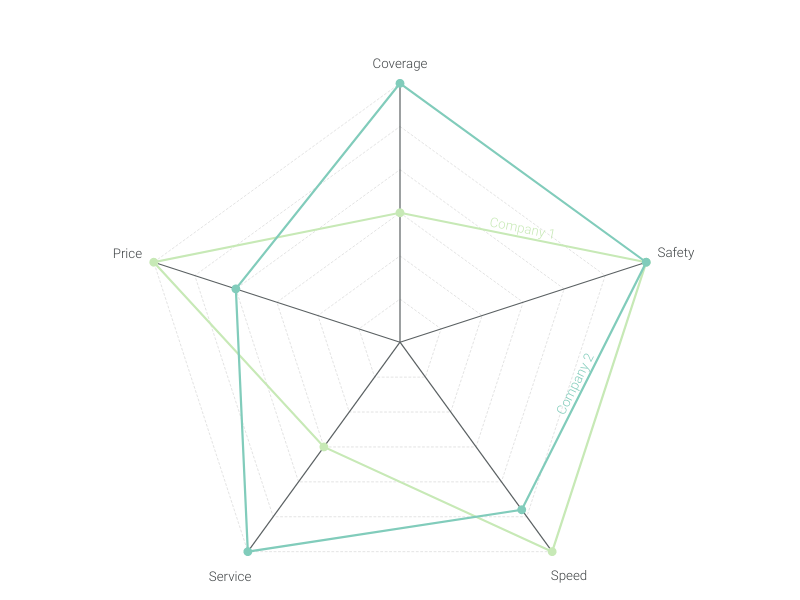 This is an example of Vizzlo's
"Radar Chart"
Easily compare multiple variables in a compelling graph with several polar axes.