Twitter's growth struggles can benefit your business 
Since years, Twitter has been struggling to gain new users and maintain an active user base so that many have already announced its death. However, the Facebook Apocalypse—or its reorientation to a less commercial feed—might help a Twitter revival. Furthermore, Twitter still offers unique features that might make it interesting for your business. Read more to decide if you should reconsider it for your marketing strategy: Why Twitter Might Be an Entrepreneur's Best Kept Secret in 2018 — Inc. Magazine.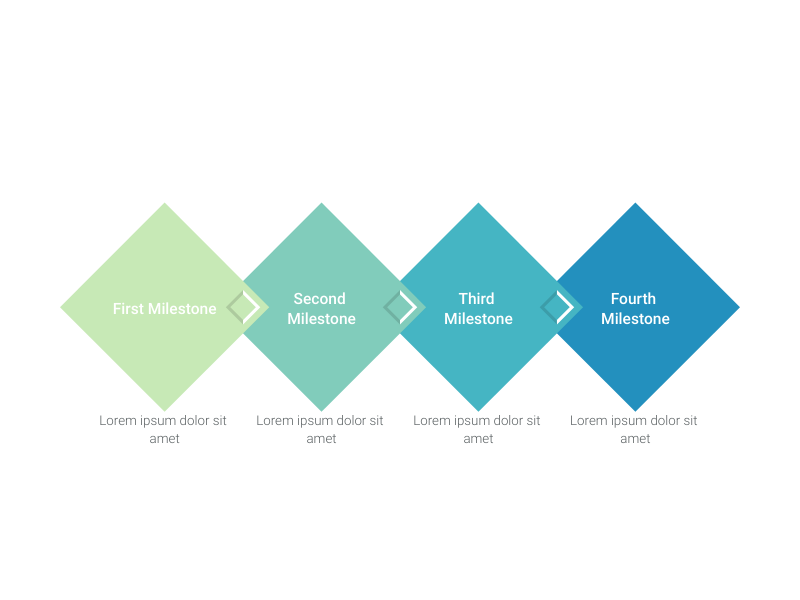 This is an example of Vizzlo's
"Rhombus Milestone Plan"
In love with diamonds? Use up to ten rhombi to visualize your milestones.