RETHINKING RETAIL MARKETING
The Retail Industry at a Crossroads: With the explosion of the online global marketplaces and the ever-increasing reach of the giant retailers, in addition to pressures of the real estate, marketers have to rethink their marketing strategies for brick-and-mortar stores. Joseph Grano, president and founder of Next-Mark, a marketing, creative strategy and PR firm has shared on Forbes his considerations—read more.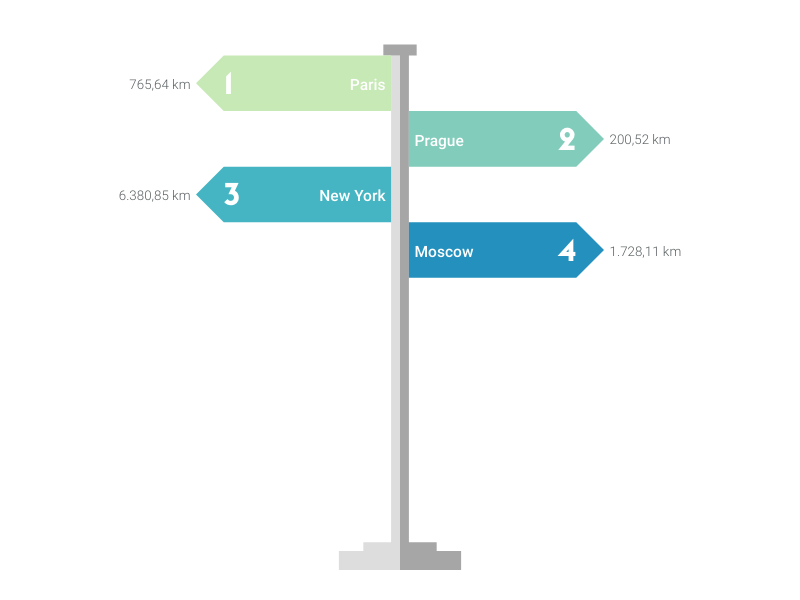 This is an example of Vizzlo's
"Signpost Chart"
This signpost chart is great to visualize the different directions your project could go from here.