Portfolio: 100+ Vizzlo charts and graphics
Signpost Chart
(6)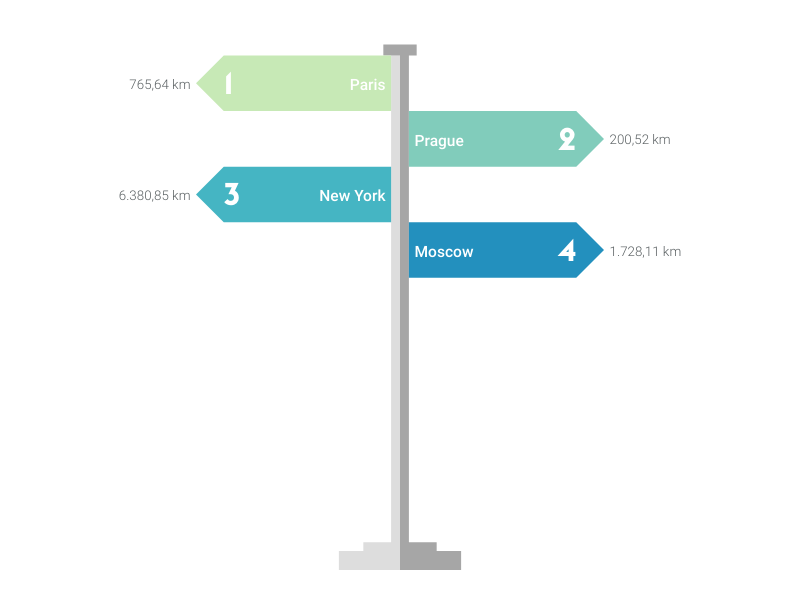 What is a signpost chart?
Similar to a signpost at a crossroads, this chart indicates different directions/paths that can be taken to reach a same or different objectives.
Once we define a goal, the next step is to determine the strategy, i.e., the path to take. Communicating both provides clarity and makes decision-making more efficient and effective.
How to make a signpost chart with Vizzlo?
Vizzlo's Signpost chart is appealing and very easy to create. Follow these easy steps, present and impress!
Click on the arrows and text elements to start editing them.
Use the active cards in the sidebar as a support to enter your data, define custom colors and the directions of the arrows.
Drag and drop the arrows to reorder and reposition them.
Explore the options of the "APPEARANCE" tab to customize your chart.
Signpost chart maker: key features
Custom colors
Custom directions
Optional enumeration and description
Use Cases
Project Management
---
Examples
---
You might also like