Germany's economy stutters in 2019
While the German economy is still growing, last year saw a drastic slowdown with nearly a full percentage point less than the year before. While the state had another year of record surplus, Germany's main economic driving forces have taken a hit: the export industry has suffered the consequences of Brexit and the uncertainties surrounding it, and the automotive sector is in a major reshuffle. What keeps Germany in the green for 2019 is the big boom in construction and a sharp increase in consumer goods.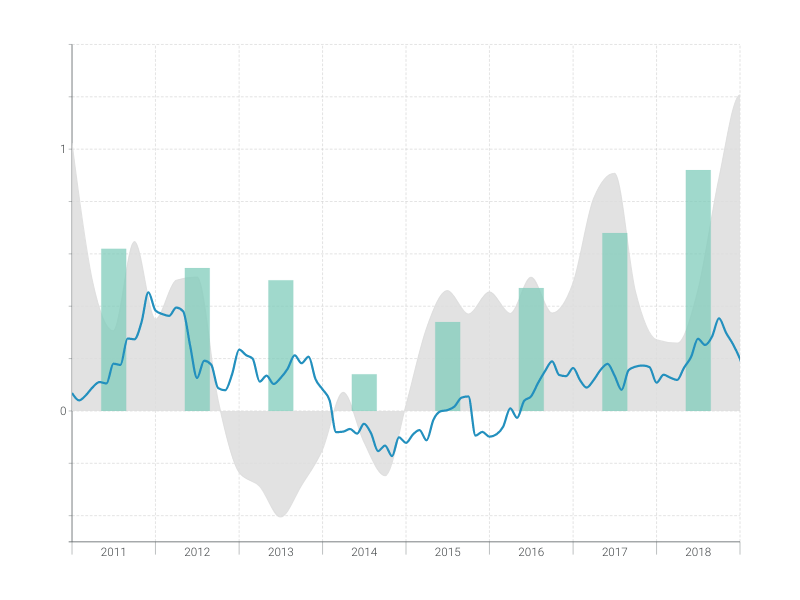 This is an example of Vizzlo's
"Time Series Graph"
Complex time series graph to visualize detailed financial data.