Graphs Time Series Graph
Time Series Graph
(32)
Complex time series graph to visualize detailed financial data.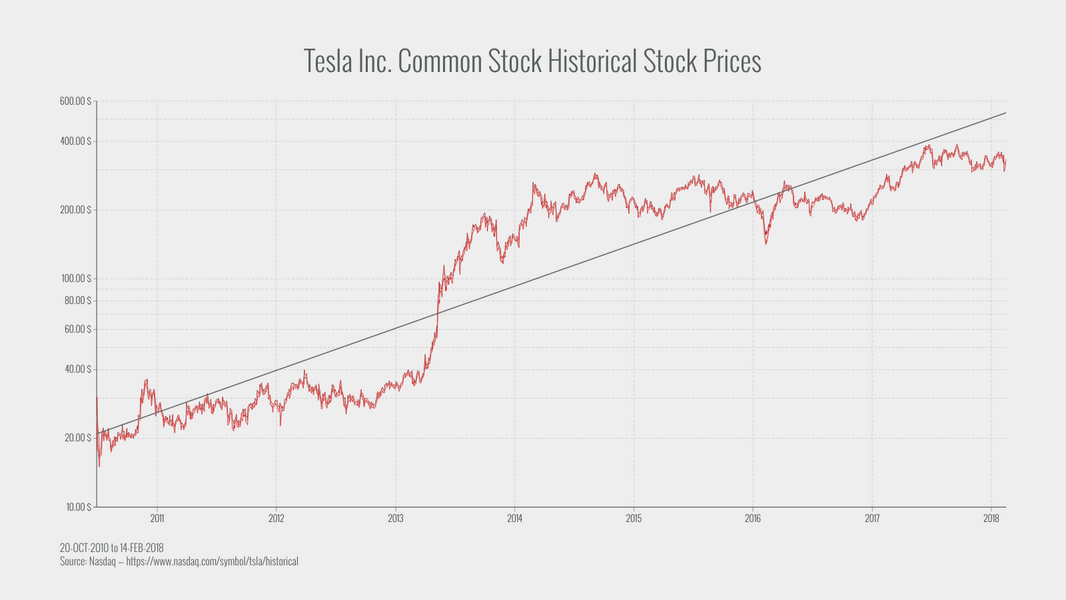 What is a time series graph?
A time series graph (also referred as time series plot) is a line graph used to visualize patterns and behaviors of one or more activities/elements (e.g., currency values, stock prices, ocean tides, temperature, etc.) over time.
One or more time series—sets of data points indexed in temporal/historical order—are plotted together along a chronologic x-axis, allowing the observation of shared or dissonant trends and patterns. Hence, also enabling the comparison of the performance of the different datasets.
A time series graph uses continuous data (rather than fixed categories, as in a bar chart) making it possible to create trend lines that give you an instant impression of the direction of change. Comparisons of performance of the different datasets are then simple to make.
Best uses for the time series graph
Financial charts
Historical visualization
Scientific data like temperatures, tides and other sets across time periods
How to create a time series graph with Vizzlo?
Easily create a highly customizable and precise time series graph. Follow these steps:
On the tab "DATA" of the sidebar, click on the button "SERIES" to name your time series. If necessary, add new rows
Use the spreadsheet to enter your data quickly. But, before pasting your data into Vizzlo's spreadsheet, make sure that date and number formats match your data source. Click on the "wheel" icons of the columns to set the number formatting
Play with the customization settings of the tab "APPEARANCE." Click on the X-axis and Y-axis options to set the intervals, define the scale and choose how to display of tick marks and labels
Click on "EDIT SINGLE GRIDLINES" to manually choose which Y-axis labels and gridlines you want to display
Time series graph: pro tips
If you would like to figure out trends over a category or value x-axis, try the other Vizzlo line and area graphs
Time series graph maker: key features
Multiple series
Adjustable per-series granularity
Custom styles: lines, filled areas and bars
Optional stacked and 100% stacked areas
Straight line segments or smoothly interpolated curves
Adjustable axes and ranges
Linear and logarithmic scales
Optional right y-axis
Custom gridlines
Custom labels and tick marks
Custom date and number formats
Optional labeling of closing/end values
Custom colors and fonts
Custom shades
Analysis lines: growth rates, reference lines, trendlines, and benchmarks
Resources
Time Series Graph Alternatives
Enhance your productivity
Create a Time Series Graph directly in the tools you love
Create a Time Series Graph in PowerPoint with
Vizzlo's add-in
Create a Time Series Graph in Google Slides with
Vizzlo's exclusive add-on
Loved by professionals around the world
Visualizations your audience won't forget
Convey abstract concepts and data with professionally designed
charts and graphics you can easily edit and customize.