Key interest rates in the USA and the Eurozone since 1999
The European Central Bank (ECB) is massively expanding its program to buy eurozone government bonds this year to mitigate the economic impact of the corona crisis. Last week, the ECB announced that it will issue 600 billion in addition to the 750 billion already planned. The minimum term of the so-called Pandemic Emergency Purchase Programme (PEPP) will also be extended by half a year until the end of June 2021.
In terms of interest rates, however, the ECB has relatively little leeway. As our chart shows, the key interest rate in the eurozone has been at a record low of zero percent for a good four years now.
---
Read our help center article on How to create a Difference chart.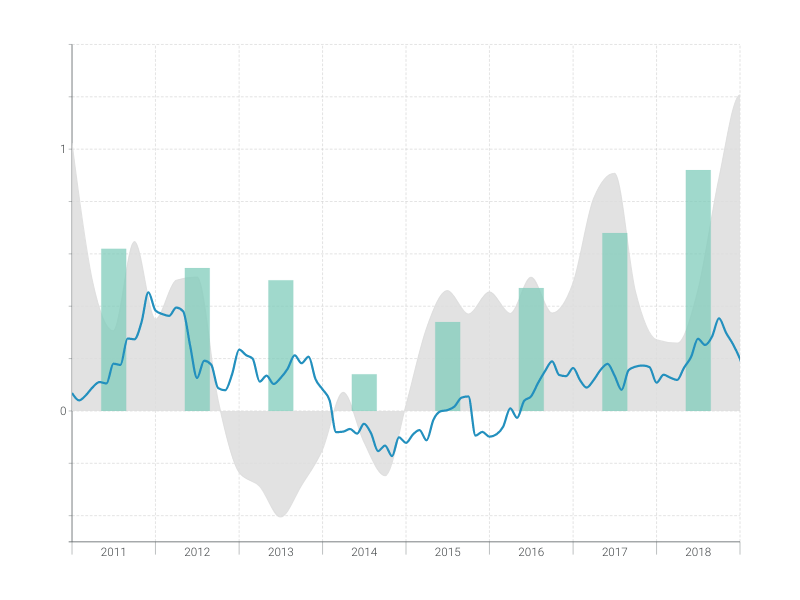 This is an example of Vizzlo's
"Time Series Graph"
Complex time series graph to visualize detailed financial data.