Music Industry goes Digital
The Recording Industry Association of America (RIAA) provides the most comprehensive data on U.S. recorded music revenues and shipments dating all the way back to 1973. This is the definitive source of revenue data for the recorded music industry in the United States.
Source: riaa.com
We have created a step-by-step tutorial, in which you can read how to create this chart.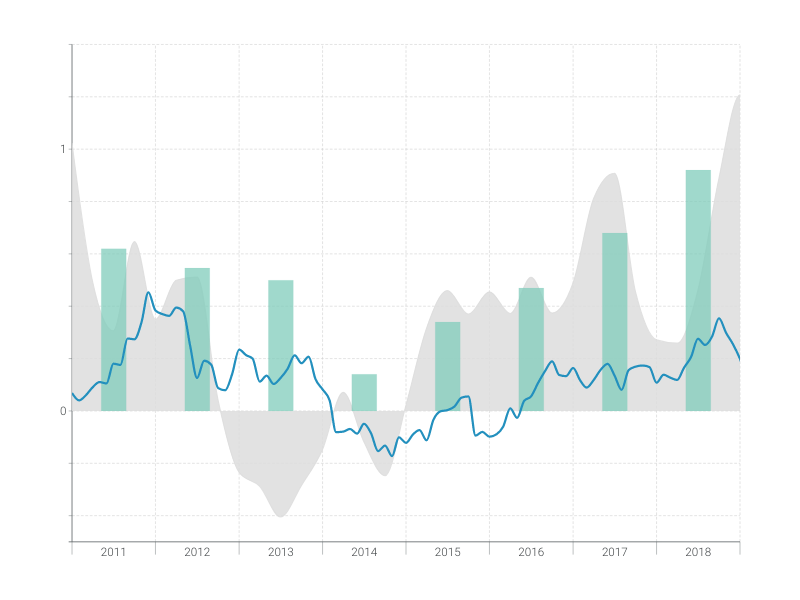 This is an example of Vizzlo's
"Time Series Graph"
Complex time series graph to visualize detailed financial data.