Spacewalks at the International Space Station
Spacewalks are major events in the building and maintaining of the International Space Station (ISS). They are performed to install new components, to re-wire systems, modules, and equipment, and to monitor, install, and retrieve scientific experiments.
The initial spacewalk to begin the assembly of the ISS was held on December 7, 1998. The longest spacewalk was performed on March 11, 2001, when STS-102 crew members Susan J. Helms and James S. Voss conducted a full spacewalk. The total time for that spacewalk was eight hours and fifty-six minutes.
As of January 25, 2020, there have been 227 spacewalks in total.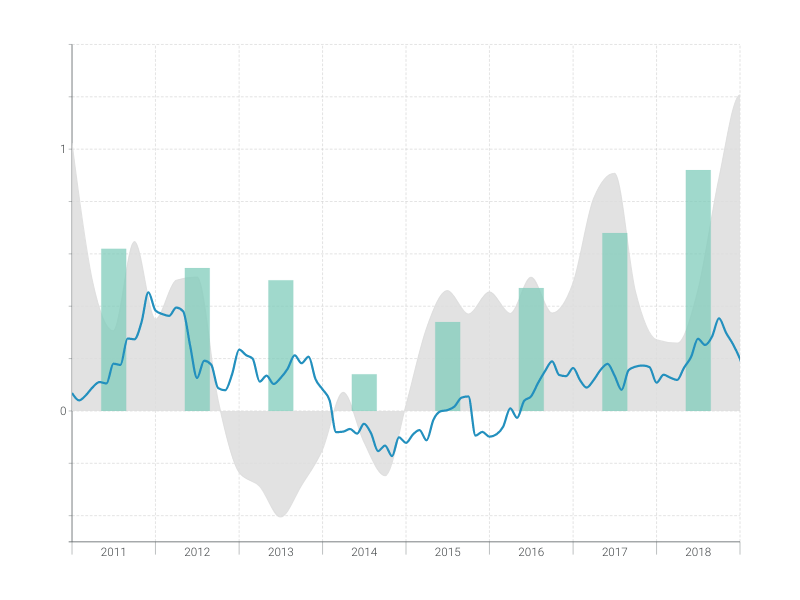 This is an example of Vizzlo's
"Time Series Graph"
Complex time series graph to visualize detailed financial data.