As 2019 comes to a close, it's time to reflect on the decade gone by.
The top 5 baby names stayed consistent for girls since 2010, with only the order of popularity changing from year-to-year. Ultimately, the classic name 'Emma' came out on top, with a total of 177,410 babies registered with the name in the US this decade.
There was more variety in the popular names for boys, with eleven names in total competing for the top 5 spot. 'Noah' was the defining boys' name of the 2010s with 163,657 babies born bearing this name.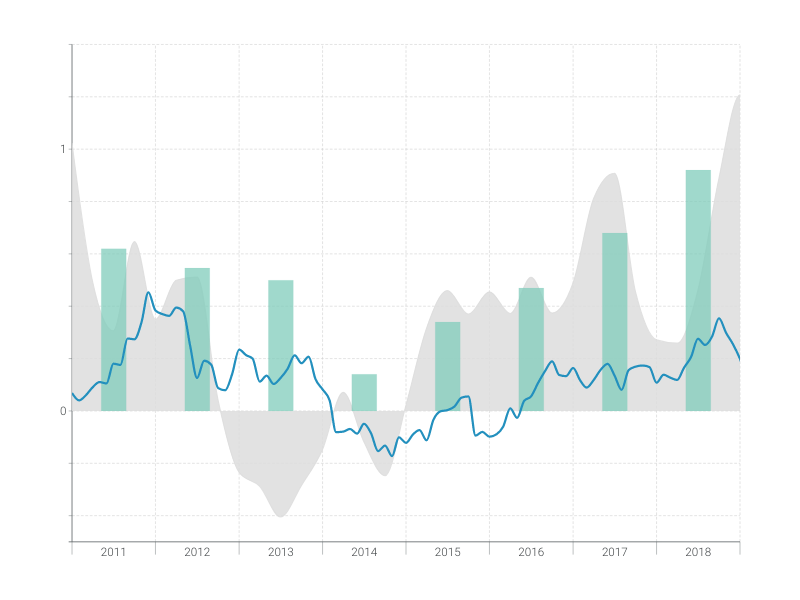 This is an example of Vizzlo's
"Time Series Graph"
Complex time series graph to visualize detailed financial data.