The Top 5's share of the global PC market
The PC industry has faced some massive changes and challenges over last 20 years. Customers shifted away from desktop computers, while laptop computers improved in performance and weight. This is reflected in the market share of personal computer vendors.
Overall the market today is less diversified than 20 years ago: In 2002 the share of the top 5 companies in the market was 39.1% and increased to 75.6% in 2019, with Lenovo alone having a market share of 24.1%.
The annual worldwide market share of personal computer vendors includes desktop computers, laptop computers, and netbooks, but exclude mobile devices, such as tablet computers.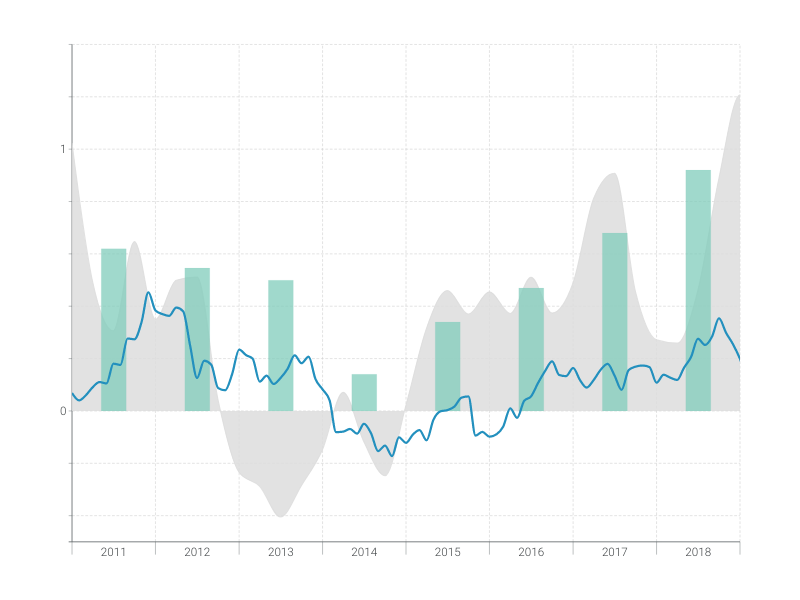 This is an example of Vizzlo's
"Time Series Graph"
Complex time series graph to visualize detailed financial data.