The U.S. economy added 4.8 million jobs last month
In the US, the unemployment rate in April 2020 increased by 10.3 percentage points to 14.7 percent. This was the highest rate and the largest over-the-month increase in the history of the data, the US Bureau of Labor Statistics wrote at the time.
Now in June, U.S. payrolls grew by 4.8 million. Still, the unemployment rate fell at 11.1 percent is higher than in any previous period since World War II, the New York Times wrote.
---
Original graphic seen at nytimes.com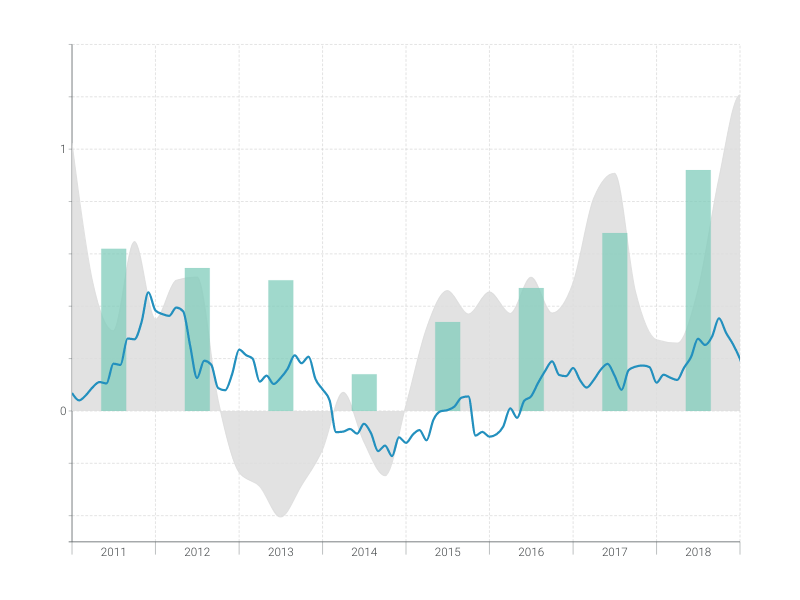 This is an example of Vizzlo's
"Time Series Graph"
Complex time series graph to visualize detailed financial data.