When can Liverpool win the Premier League?
If Liverpool were to win the next six Premier League games, they could be champions on the 21st of March.
As of now, Manchester United holds the earliest Premier League win when they clinched the accolade on 14 April 2001, meaning Liverpool could rip that record from their hands.
The other two accomplishments still in reach for Liverpool are to achieve either a 'centurion season' like Manchester City (two years ago when they gathered 100 points), as well as an 'invincible season' like Arsenal in 2003/ 04 when they went a whole season without losing a game.
With only one draw and 24 wins this season, Liverpool is well on the way to achieving any if not all of these goals.
However, with the club's history of missed chances and their last league triumph 30 years ago, most Liverpool fans would probably just settle for the title.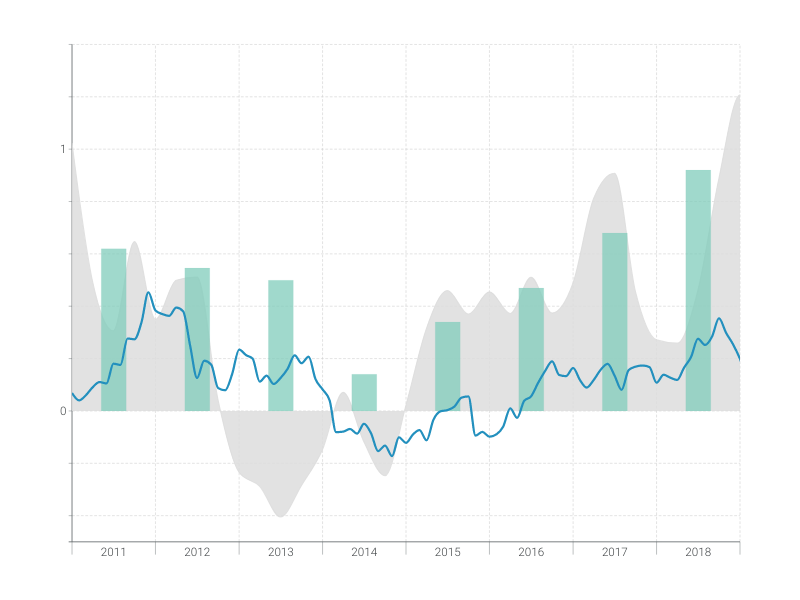 This is an example of Vizzlo's
"Time Series Graph"
Complex time series graph to visualize detailed financial data.