Anywhere in the world, Children's Day is celebrated on different dates.
While the most countries seem to have settled on June 1st for Children's Day, many also celebrate World Children's Day on 20th of November to commemorate the Declaration of Rights of the Child by the UN General Assembly on 20 November 1959.
Source: Wikipedia: Children's Day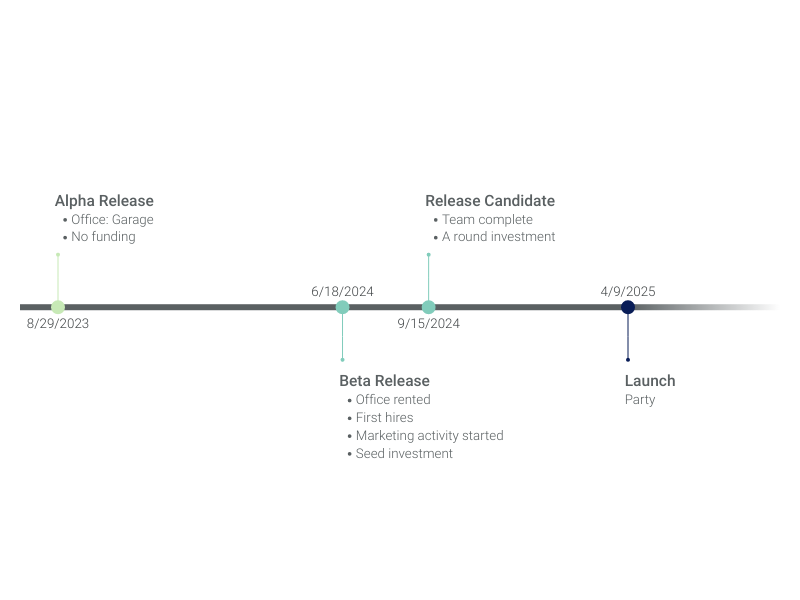 This is an example of Vizzlo's
"Timeline Chart"
Efficient project planning and scheduling with impressive timelines with just a few clicks.