In remembrance of the legendary comics pioneer Stan Lee, we're taking a look at the debut of some of his most iconic creations. Lee, in collaboration with Jack Kirby and Steve Ditko, redefined the superhero genre and introduced us to some of the greatest fictional characters of all time. Lee and the team wove complex (and often heartfelt) stories featuring casts of multi-dimensional superheroes that many generations would come to know and love.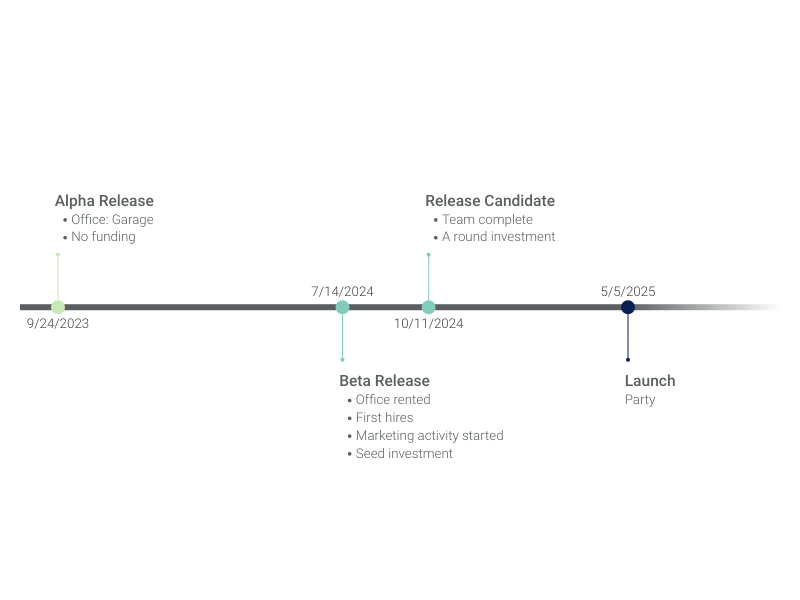 This is an example of Vizzlo's
"Timeline Chart"
Efficient project planning and scheduling with impressive timelines with just a few clicks.