United Nations Timeline Chart
"We, the peoples of the United Nations determined to save succeeding generations from the scourge of war, which twice in our lifetime has brought untold sorrow to mankind, […] have resolved to combine our efforts to accomplish these aims."
These are the first words of the UN charter, which came into force on October 24, 1945. The Charter is considered to be the founding treaty of the UN, to which today 193 and thus almost all states of the world belong. The most important goals of the UN are:
Maintaining world peace and international security

Peaceful settlement of all disputes renouncement of the use of force

Respect equality and national sovereignty of all states promote friendly cooperation to secure peace

Promotion international cooperation to solve economic, social, cultural and humanitarian problems

Respect for human rights and fundamental freedoms "without distinction of race, sex, language or religion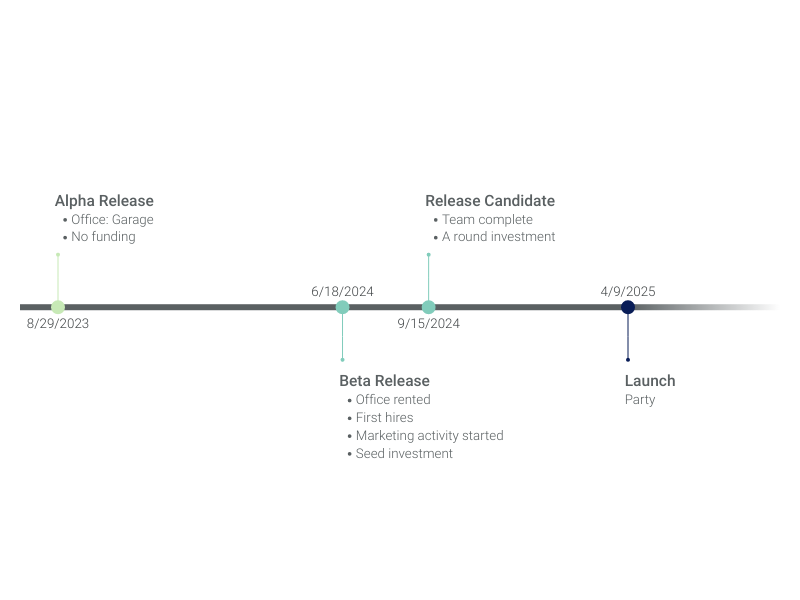 This is an example of Vizzlo's
"Timeline Chart"
Efficient project planning and scheduling with impressive timelines with just a few clicks.