Which Streaming Service Has The Most Subscriptions?
The streaming industry has been growing rapidly for years and has been one of the lucky ones to profit immensely from the COVID-19 pandemic. Basically all of the big players within the industry have seen a big growth over the course of 2020. Especially when it comes to video streaming services it seems like new services are launching constantly, leading to a tough decision for users which service to use and which ones are worth paying for. This even got to a point where the use of illegal streaming piracy websites is once again on a rise, as users are not willing to pay for every service just to watch one or two shows.
On the other hand you have the field of music streaming, where despite growing contestants, industry giant Spotify seems to keep it's spot as the market leader.
With an industry so rapidly growing and changing, we thought it might be worth taking a look at which services across all fields are actually the ones with the most subscribers, and how do they compare to their contestants.
Sources: - Süddeutsche Zeitung - Visual Capitalist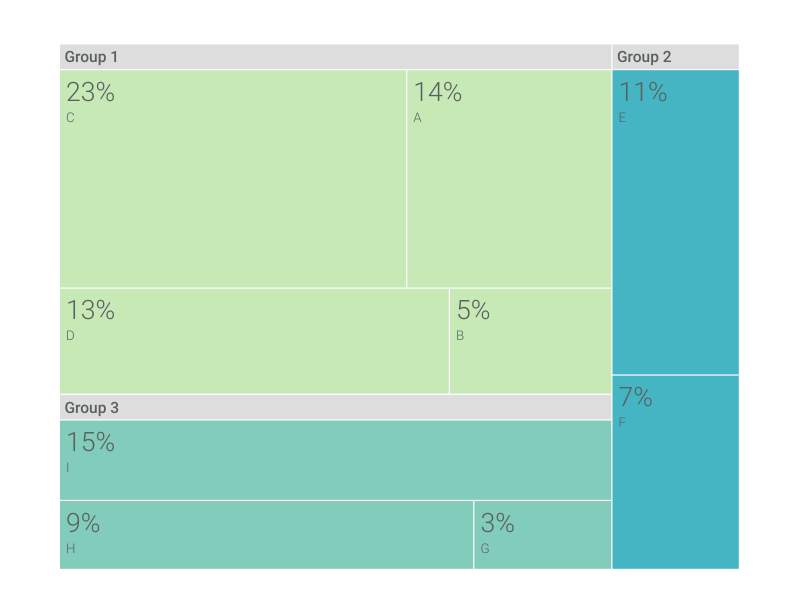 This is an example of Vizzlo's
"Treemap"
A treemap chart is often a better choice than a pie chart. Create a sophisticated one with ease.