During the holiday season, it's almost impossible not to think about presents, recipes, traditions, songs, events, decoration and the Christmas itself…. Because people are searching for inspiration and practical tips to help them fulfill their season-related tasks, creating a blogmas series for your blog is not only a creative challenge but also a way to connect with your readers and find new ones. Get inspired and merry #Blogmas!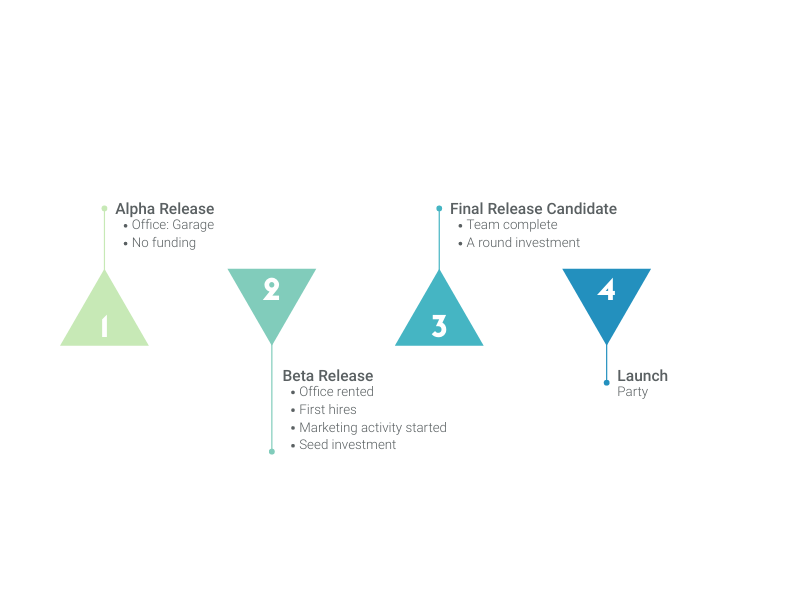 This is an example of Vizzlo's
"Milestone Plan with Triangles"
A clean graphic to point out a sequence of milestones along a project.