MICHAEL JACKSON'S TOP #1 HITS
On August 29, 1985, the undisputed king of pop was born, and today would've been his 60th bday. We honor #MichaelJacksonDay by reminiscing about his accomplishments and his music. Born in Gary, Indiana, he was widely commemorated with six Billboard Music Awards, twenty-four American Music Awards, six Brit Awards, eighty-five MTV related awards, thirty-eight Grammy nominations taking home thirteen of their prizes, among many other prestigious awards. He also set thirty-nine records in the Guinness Book of World Records. These include "Highest-paid commercial spokesperson," "Best selling music video," "Most Grammy awards won in a single year" (with eight of them) and even "Most expensive glove sold at auction" when in 2010, his went for USD 420,000 and is now displayed in Macau, China. Michael Jackson was also awarded the key of twelve different cities around the world. And what started it all? His music. So here is a ranking of his top songs according to USA TODAY.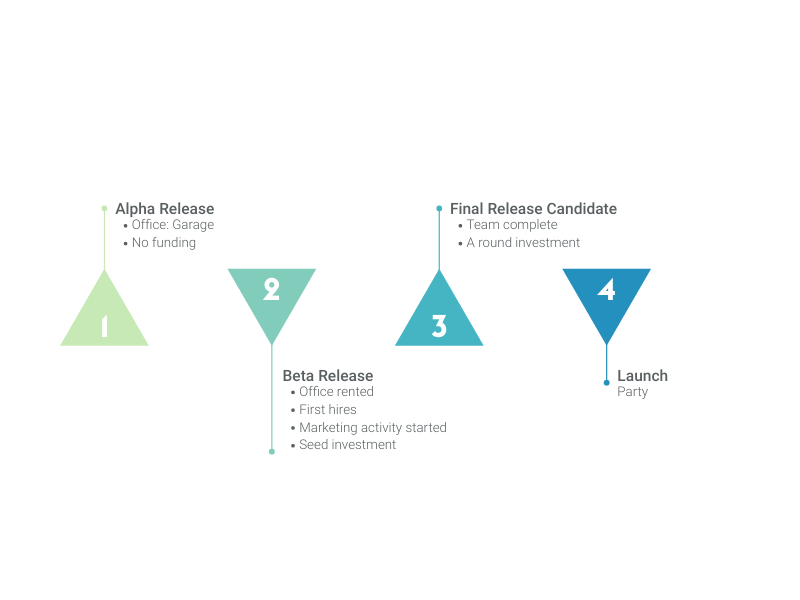 This is an example of Vizzlo's
"Milestone Plan with Triangles"
A clean graphic to point out a sequence of milestones along a project.