Portfolio: 100+ Vizzlo charts and graphics
Cycle Diagram
(3)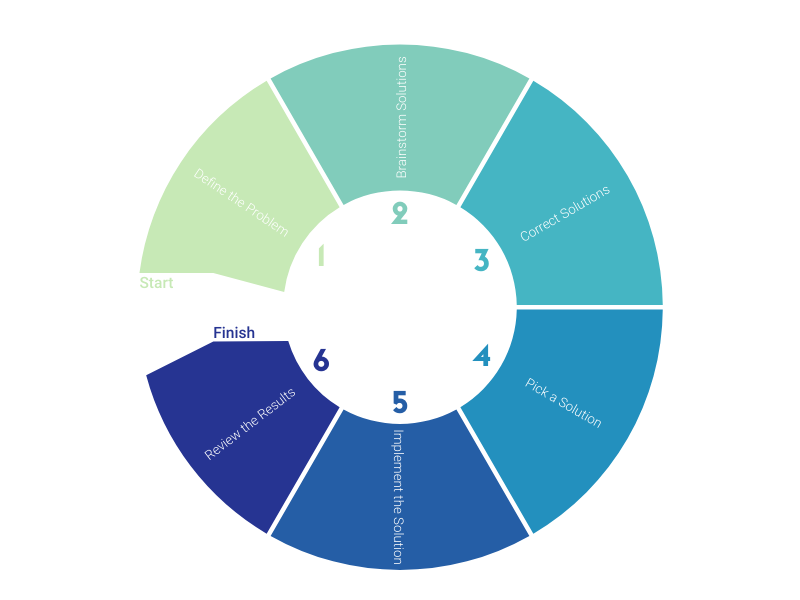 What is a cycle diagram?
A cycle diagram is a circular chart that illustrates a series of actions or steps that flow to another. Each of its pieces represents a different phase of a cyclic process.
You can use it to represent any process whose output returns repeatedly modifying/influencing the new cycle. From natural processes, like the water cycle and the seasons, to human-made ones, like the methodologies for idea generation, performance optimization and problem-solving, this chart is ideal to visualize the relationships of the cycle phases and to emphasize the notion of a closed chain of self-reinforcing developments.
How to make a cycle diagram with Vizzlo?
Create a beautiful cycle diagram in seconds! Follow these easy steps:
Click on the pieces to edit them. You can also use their active cards in the sidebar or the spreadsheet as support to enter your content.
In the tab "APPEARANCE" of the sidebar, you can choose your favorite theme or customize one.
Explore the other options of this tab to refine the look of your chart: pick number or letters to enumerate your phases, define the labels of your points of departure and arrival, and choose to rotate or not your text.
Cycle diagram maker: key features
Custom colors
Different enumeration styles: numbers, letters, and none
Up to ten phases
---
Examples
---
You might also like