Portfolio: 100+ Vizzlo charts and graphics
Folder Chart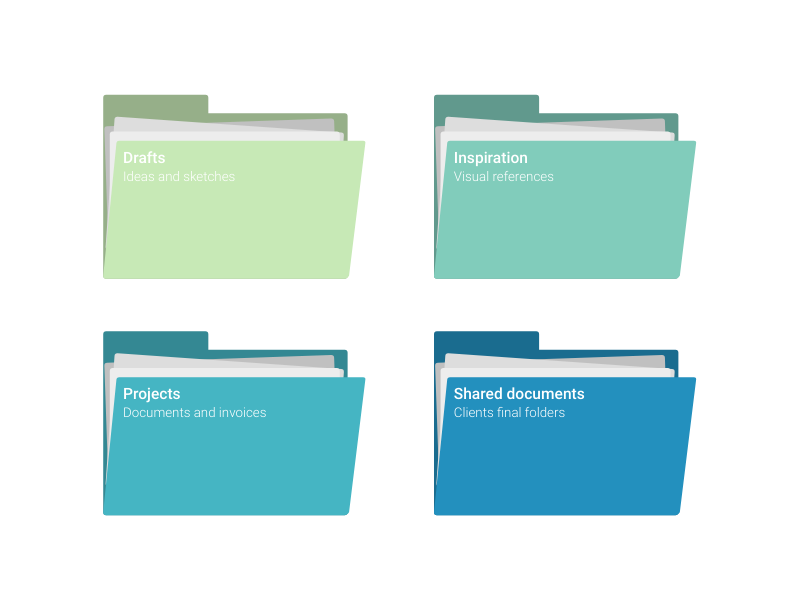 What is a folder chart?
A folder chart is an elegant choice to represent the division and organization of files and documents, knowledge, and even work packages visually.
The folders illustration can be taken literally, to visualize packages of documents. But you can also use it to organize and group more abstract concepts, e.g., departments, teams, correlated deliverables, etc.
How to make a folder chart with Vizzlo?
It takes just a few seconds to create your folder chart with Vizzlo. Follow these super easy steps:
Explore the Vizzlo themes to find your favorite color/font scheme.
Click on the folders to directly edit them (or use the cards in the sidebar)
Enter a title and a short description or a bullet list for each folder.
Drag and drop any folder to reorder it.
Folder chart maker: key features
Custom colors
Up to six items
Use Cases
Project Management
---
Examples
---
You might also like