"Why do men still get paid more, and promoted more often, than women?" This question was the point of departure for a McKinsey Quarterly Five Fifty that assesses the underrepresentation of women in senior roles and the challenges of gender-biased corporate cultures. Dive deeper into this gender-equality issue.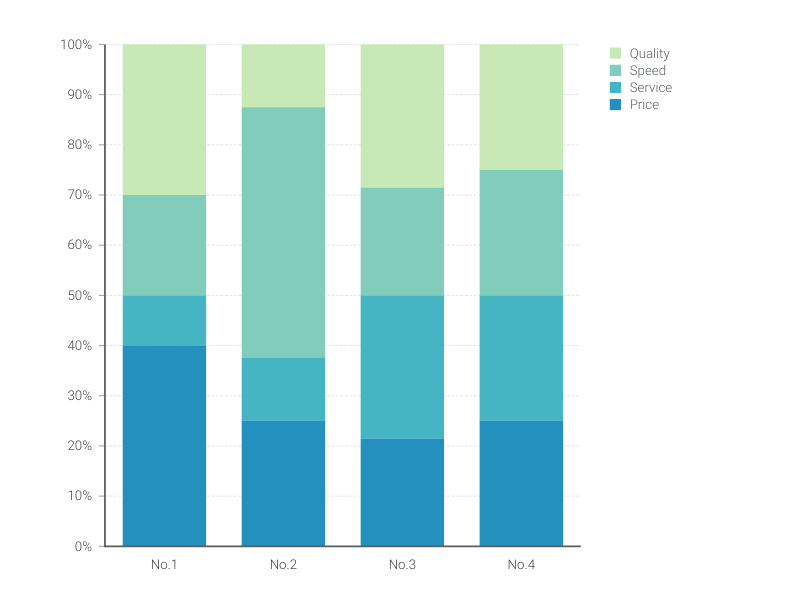 This is an example of Vizzlo's
"100% Stacked Bar Chart"
Create a stacked bar chart that adds up to 100%.