Lionel Messi vs. Cristiano Ronaldo
It was during the dramatic UEFA Champions League Quarter-finals of Real Madrid CF vs. Juventus Turin, that Cristiano Ronaldo scored his 120th goal, over Lionel Messi's 100 goals in the league. Their title-holdings extend beyond that, and these two outstanding players continue to impress with their skills. Ronaldo is currently in the run for successive scores in UEFA Champions League games, with a current number of 11 in a row, and his next game being the Semi-finals against the FC Bayern München. The FC Barcelona got eliminated of this year's season against AS Roma in a legendary match, where the Italian team turned the score around against all odds.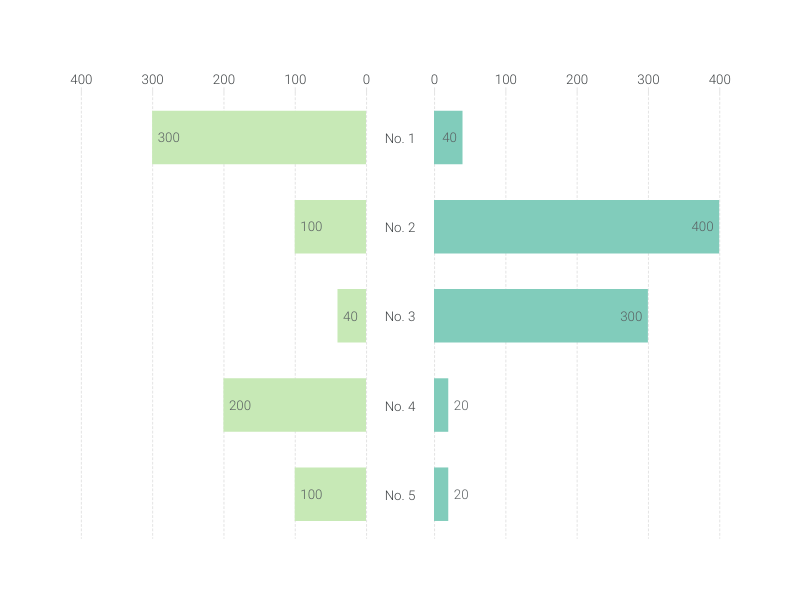 This is an example of Vizzlo's
"Butterfly Chart"
Create a butterfly chart to compare two data sets side by side.