Christmas retail spending in Australia
The wishlist of a country: how Aussies spent on gifts last Christmas (2016) . Consumers were more price sensitive. An increased interest in sales and bargains was to be expected in an unremarkable season for retailers across a variety of consumer industries.
Source: IBISWorld Australia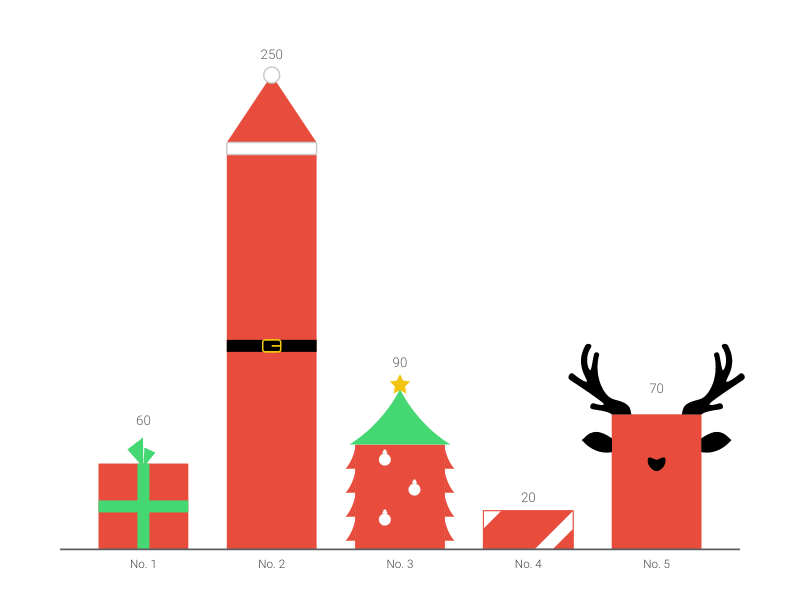 This is an example of Vizzlo's
"Christmas Bar Chart"
X-MAS SPECIAL! Give your data a holiday theme with this special bar chart.