Do you celebrate Christmas?
According to a 2013 survey by Pew Research, more than 90% percent of Americans are celebrating Christmas—but the festivities are moving more and more towards secular holidays and not something religious.
Whatever the reason you might be celebrating: Merry Christmas & Happy Holidays.
Source: PEW RESEARCH CENTER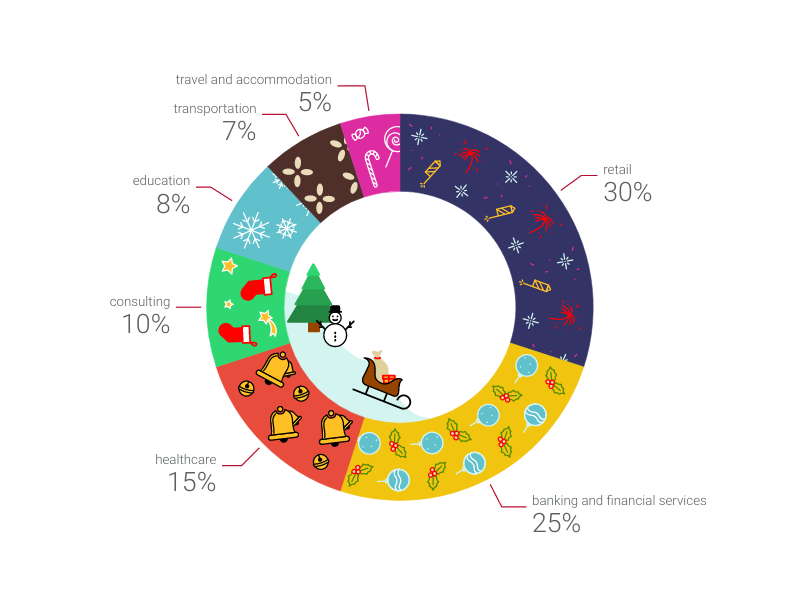 This is an example of Vizzlo's
"Christmas Donut Chart"
X-MAS SPECIAL! Give your data a holiday twist and season your presentation with this special donut chart.