SET PROFESSIONAL GOALS: BECOME A BETTER MANAGER
What make managers of highly engaged employees different than the rest on a day-to-day basis? To answer this question, the Microsoft Workplace Analytics team analyzed data from the tool to generate a set of behavioral KPIs across the organizations (time spend on one-to-one meetings, size of networks, speed of answer to emails from direct reports, etc.). Later, they combined these with an employee engagement survey done in two of its Fortune 100 clients. Its results provide some interesting insight into how good managers work. Read the full findings on this article on the Harvard Business Review.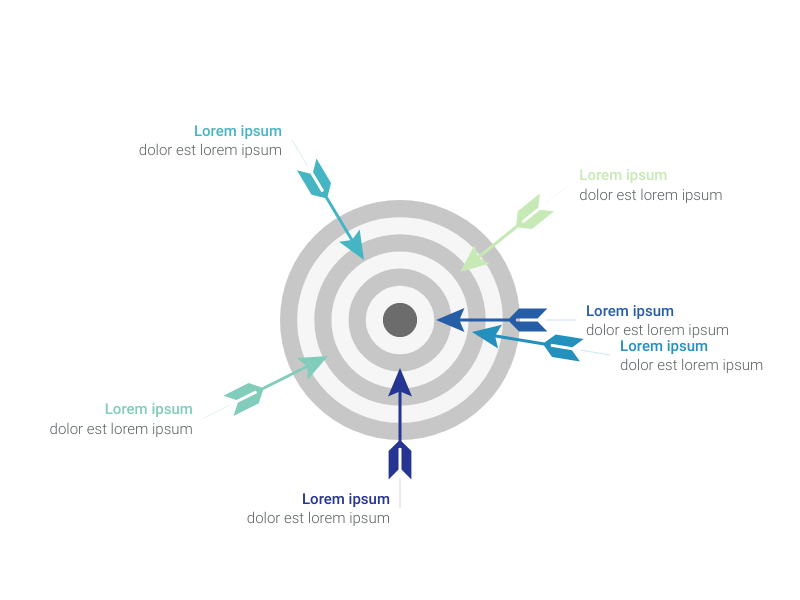 This is an example of Vizzlo's
"Dart Chart"
Visualize your competitions' or projects' progress with arrows on a dartboard.