With a Little Help From Our Friends
It seems we really do get by with a little help from our friends, with sociable types on average 6% happier worldwide. Friendship seems to make the smallest difference to joy in Jordan, Japan and South Korea, and actually has a negative effect in Tanzania, Algeria and Zimbabwe! Tanzania may be the happiest place on Earth for less friendly folks (introverts, take note) - but the chances of happiness are greater in Canada, Singapore and Puerto Rico for those with busy social schedules. Those living in Macedonia, Serbia and Spain should do themselves a favour and join a social club - more friendships could make you 15-19% happier!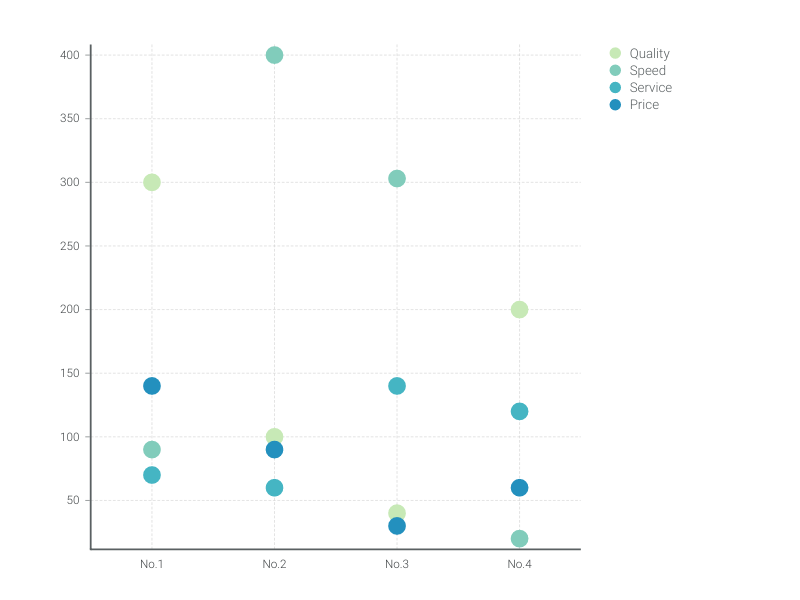 This is an example of Vizzlo's
"Dot Plot Chart"
The dot plot chart is a visually appealing alternative to the bar chart for single or multiple categories of data.