GAME OF THRONES HISTORICAL TIMELINE
Ever wanted to know the events that lead up to episode one of the record-smashing TV show Game of Thrones?
The book series that gave it life, George RR Martin's 'A Song of Ice and Fire', has a rich and detailed world history (which we have by no means scratched the surface of here).
All of these events, in one way or another, caused the two major conflicts - the War of the Seven Kingdoms (between the houses of Westeros for the iron throne) and the second Long Night (invasion of the Wight Walkers).
For more seriously in-depth background and analysis, check out Alt Shift X's channel over on Youtube.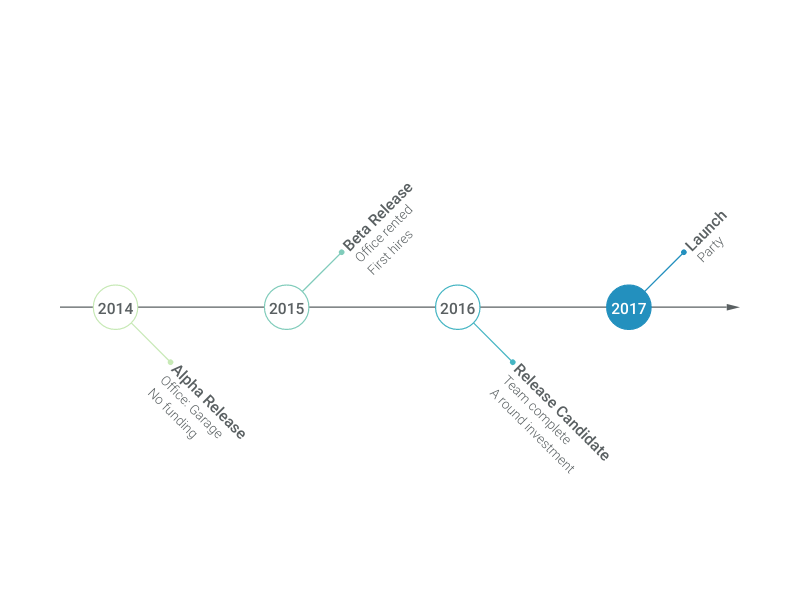 This is an example of Vizzlo's
"Fishbone Timeline"
Easy to create, this timeline chart will make your project presentations and reports more compelling.