The latest winners of the Academy Award for "Best Picture"
The red carpet is out and ready to give way to the highly anticipated 90th Academy Awards, hosted by comedian Jimmy Kimmel. This ceremony first took place in 1929 at the Roosevelt Hotel's Blossom Room with 210 attendees. This year's Oscar nominees include Daniel Kaluuya and Daniel Day-Lewis for Actor in a Leading Role; Meryl Streep and Sally Hawkins for Actress in a Leading Role; and the films Shape of Water and Dunkirk for Best Picture. Here are the last ten winners of the Best Picture category.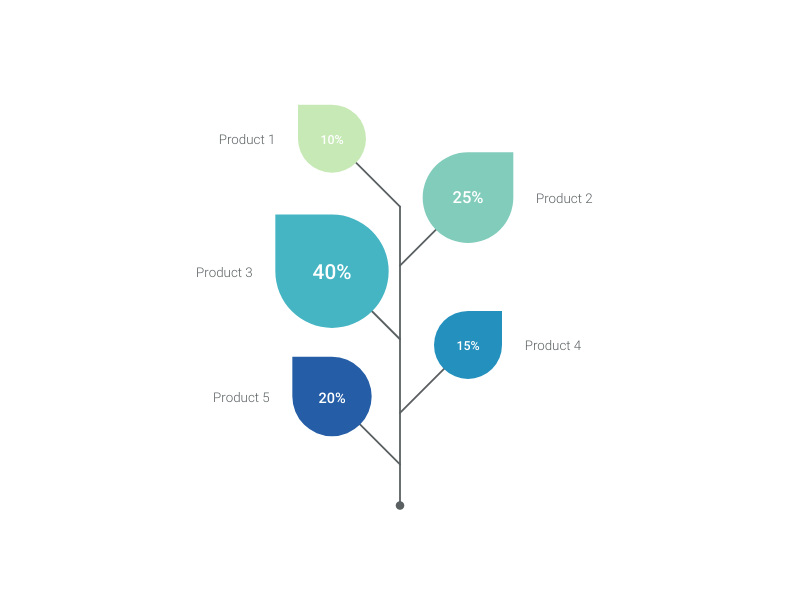 This is an example of Vizzlo's
"Growing Leaf Chart"
Communicate your project growth with a visual metaphor of growing leaves on a tree.