International Jazz Day was on Monday 30th of April, and it filled programs with thousands of Jazz performances in more than 190 countries around the world. St. Petersburg, Russia and New Orleans, USA, hosted master classes and workshops, panel discussions and jamming sessions. The United Nations explains how this event is widely celebrated because of the reasons here stated.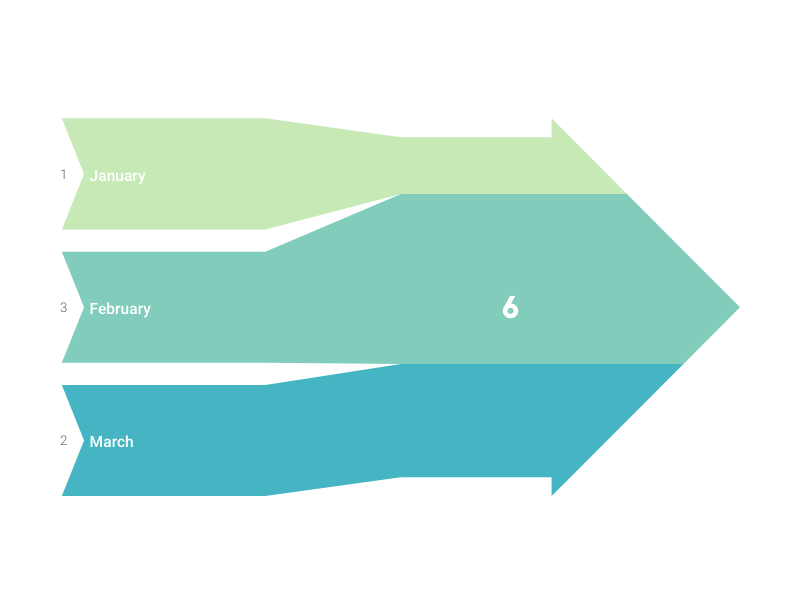 This is an example of Vizzlo's
"Inbound Sankey Arrow"
Visualize the flow from several sources to a whole with a beautiful Sankey-like diagram.