Alcohol Withdrawal Timeline
Making the decision to detox from an alcohol dependency is a big undertaking, and you or the person going through withdrawal may need extra medical supervision during the first 100 hours.
Some of the symptoms listed here (such as seizures, hallucinations and rapid heart rate) might seem frightening, but are very common physiological responses to withdrawal and will usually last only 4-5 days. In rare cases (usually following withdrawal from heavy amounts of alcohol), more moderate detox symptoms can persist for up to one month.
Remember that the timeline included here is simply a guide to what is frequently reported during alcohol withdrawal; different body compositions, medications, stress, sleep levels, abuse of other substances, as well as many other factors can have a great impact on the severity and time-frame of detox symptoms.
Please find support from medical professionals, addictions specialists and other local services before attempting to detox. Some services that may be able to help you locate the right support are listed in a directory here https://soberistas.com/useful_contacts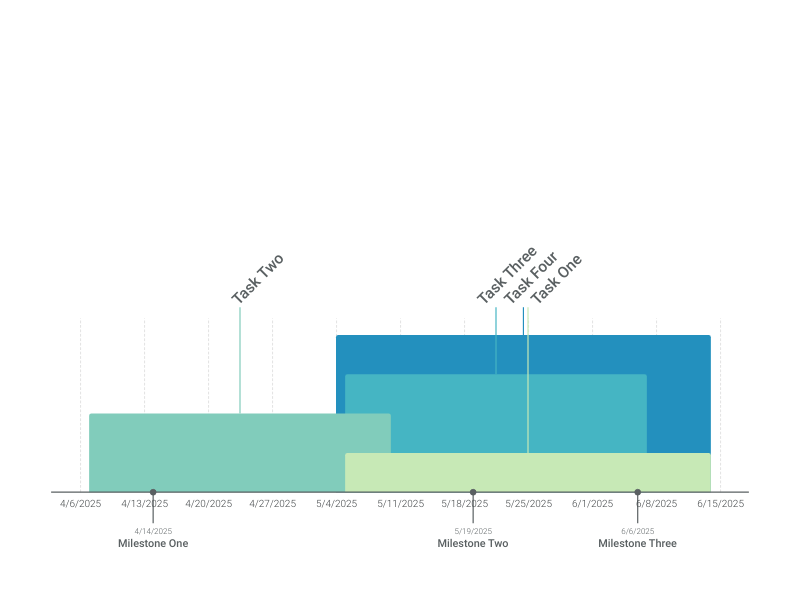 This is an example of Vizzlo's
"Layered Timeline"
Make an attractive timeline to visualize overlapping and concurrent processes with ease.