Some say art has been around as long as the world itself. Much like the world, art has changed and evolved over the years - many of the changes reflect, or are a result of the current happenings in the world. For instance, the Dada (or Dadaism) movement was a period in which "non-art" developed in reaction to the events that took place during World War I, artists expressed nonsense, irrationality, and anti-bourgeois protest and opposed the traditional art form. Likewise, pop art was a movement in reaction to the abstract expressionism movement in an attempt to challenge the traditions of fine art by using imagery from popular/mass-produced culture. To learn more about art movements and their place in history, you can click here.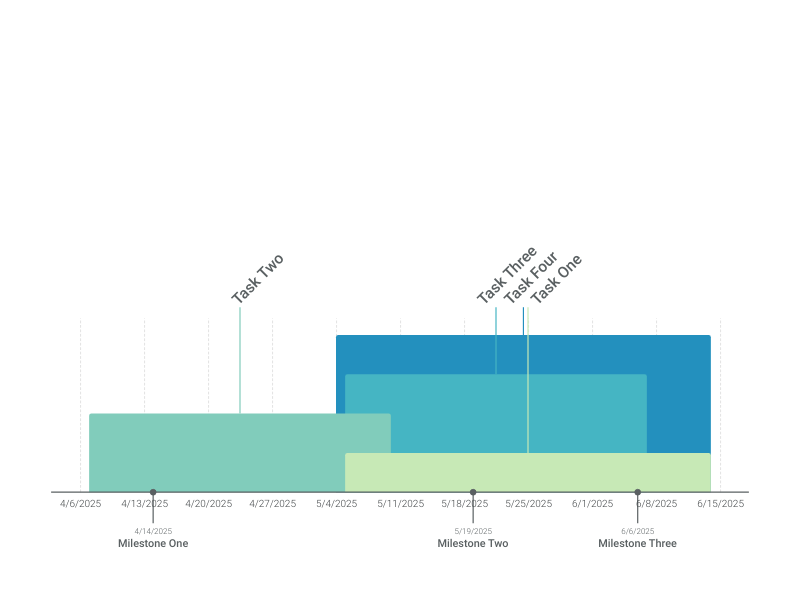 This is an example of Vizzlo's
"Layered Timeline"
Make an attractive timeline to visualize overlapping and concurrent processes with ease.