Most important problems facing the U.S.
Today's chart show the result of the survey conducted by Gallup in September 2019.
Every month Gallup asks a random sample of adults living in the U.S what they think is the most important issue facing the country. In September 2019, the government and poor leadership was at the top list with 23 percent. In second place was immigration at 16 percent. From there the numbers dropped off. For instance, on third and fourth place U.S adults chose racism and environment/climate change at 6 percent. Since March 2019 government and immigration are in the top list of the most important issues facing the U.S.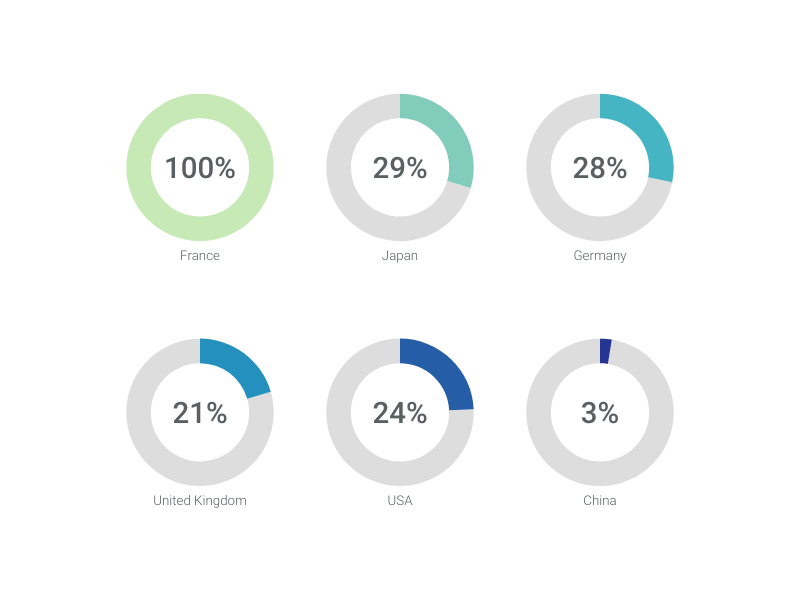 This is an example of Vizzlo's
"Multiple Radial Bars Chart"
Compare your data across up to six different radial bars chart on a single page.