THE COST OF ENTERTAINMENT FOR AN EXPAT
Have you ever thought about living abroad? Or better yet, retiring abroad? Here are International Living's 2018 Best Places to Retire and the cost of some entertainment elements in each one of them. Beautiful beaches, warm weather, and life-quality are certainly recurrent in this list, but that's not all that was taken into consideration to this ranking. Governance, Health Care, Buying & Renting, among other aspects are also summed up. Our top destination Costa Rica can be enjoyed comfortably by a couple for 2,500 USD a month, and you too could be living under the unofficial motto #PuraVida.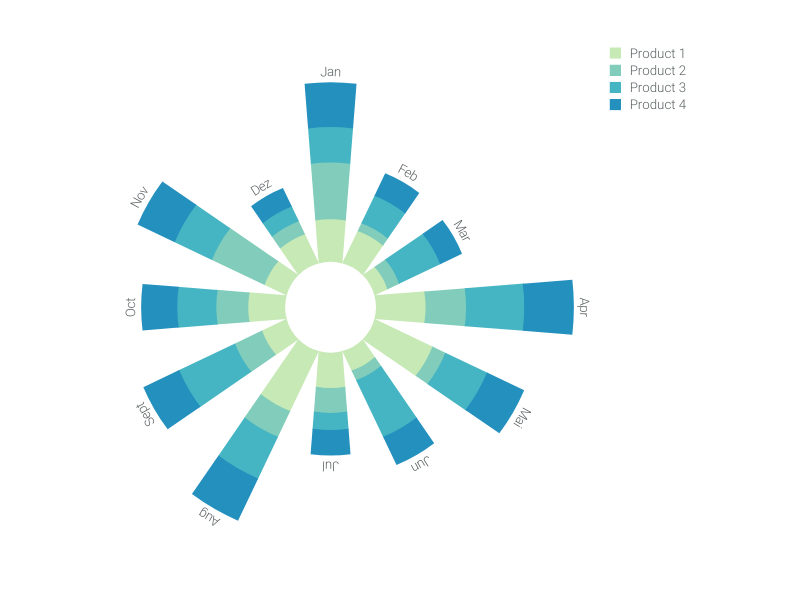 This is an example of Vizzlo's
"Polar Bar Chart"
Quickly create a sophisticated polar graph with stacked bars. It's an eye-catching alternative to conventional column charts.