How Americans will celebrate Halloween 
Facebook, Pinterest, influencers, lots of selfies and fun: social media are changing how Americans celebrate Halloween and driving their consumer spending. Discover how Americans have planned to spend the holiday in 2017 and the main trends shaping Halloween shopping.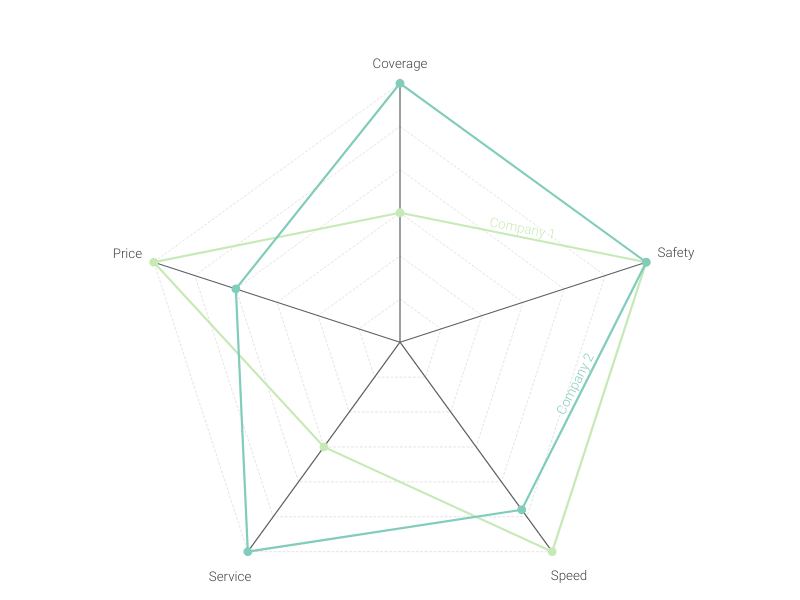 This is an example of Vizzlo's
"Radar Chart"
Easily compare multiple variables in a compelling graph with several polar axes.