The gender pay gap varies according to the age group, and the plot thickens when we look at levels of education, work experience or ethnicity. But the fact remains, women earn on average 23% less to the dollar of what men make. Looking at this chart, we can see that men start earning more than women early on, with 16 years of age. Read more about what you can do to raise awareness and close the gap here.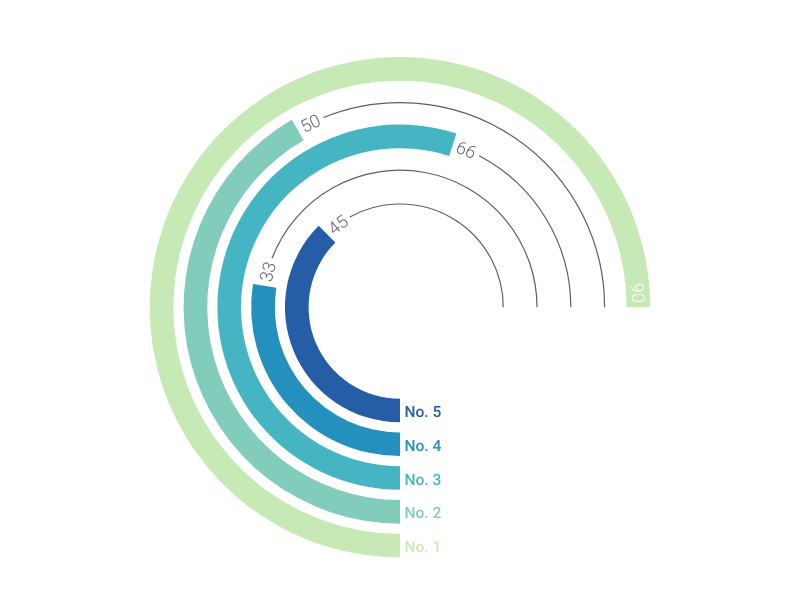 This is an example of Vizzlo's
"Radial Bar Chart"
This modified bar chart with its circular shape is as stylish as possible for your next presentation.