The climate crisis is one of the hottest topics in the election campaigns for the upcoming federal election in Germany. The new "Federal Climate Change Act" from June 2021 stipulates that Germany will be climate neutral by 2045, and by 2030 the CO2-emissions have to be reduced by 65%. Although there's no dissent across the german parties to be taken seriously regarding the goal, there's a lot of controversy on how to achieve it.
Currently energy-related emissions make up about 85% of the German "greenhouse gas" emissions, with 37% coming from energy production. Although the share of renewable energy sources rose from 35.3% to 44.9% between 2018 and 2020, the question remains: Is that enough to become climate neutral by 2045?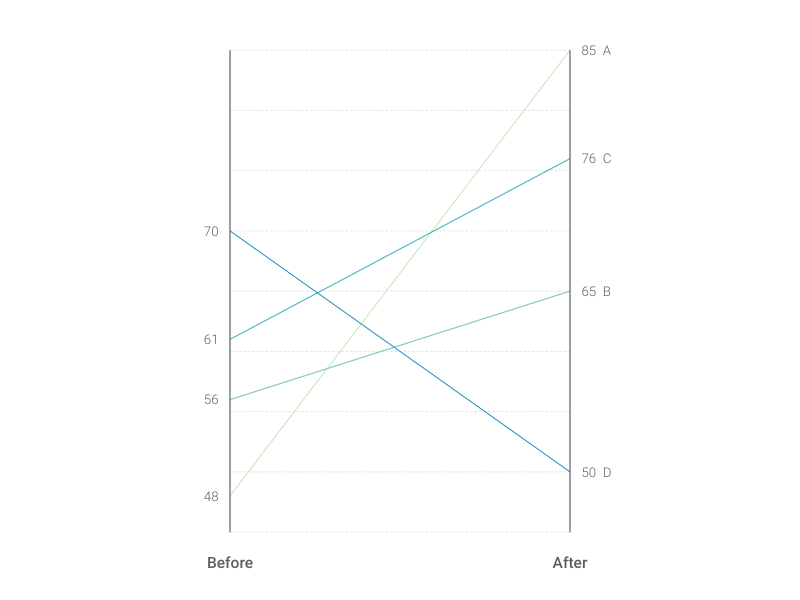 This is an example of Vizzlo's
"Slopegraph"
Visualize a before and after story with a focus on slopes.