FIFA World Cup - Medal Table
As of the 2018 FIFA World Cup, twenty-one final tournaments have been held and a total of 79 national teams have competed. But only eight national teams were able to win the trophy so far. Brazil have won five times, and they are the only team to have played in every tournament. The other World Cup winners are Germany and Italy, with four titles each; Argentina, France, and inaugural winner Uruguay, with two titles each; and England and Spain, with one title each. The current champion is France, which won its second title at the 2018 tournament in Russia.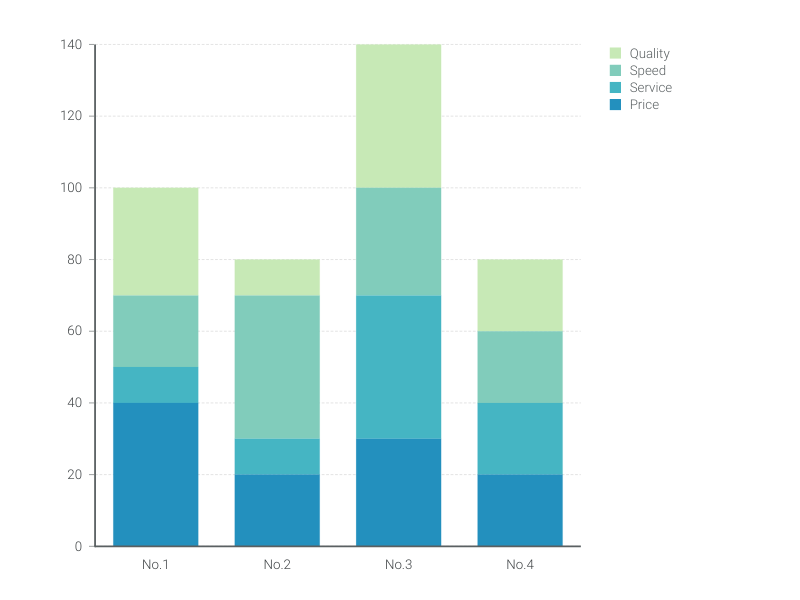 This is an example of Vizzlo's
"Stacked Bar Chart"
Highlight the part-to-whole relationships of categories and compare various groups with this stacked bar graph.