Looking for a job on LinkedIn
There are about 11 million active job listings on LinkedIn. 94% of recruiters use this social network to vet candidates. If you are looking for a job yourself, how important is it to have a profile? Several different opinions are published on this subject, what matters is that you make your own judgment before giving away your contact information. The SWOT Analysis matrix will help with such decisions and more.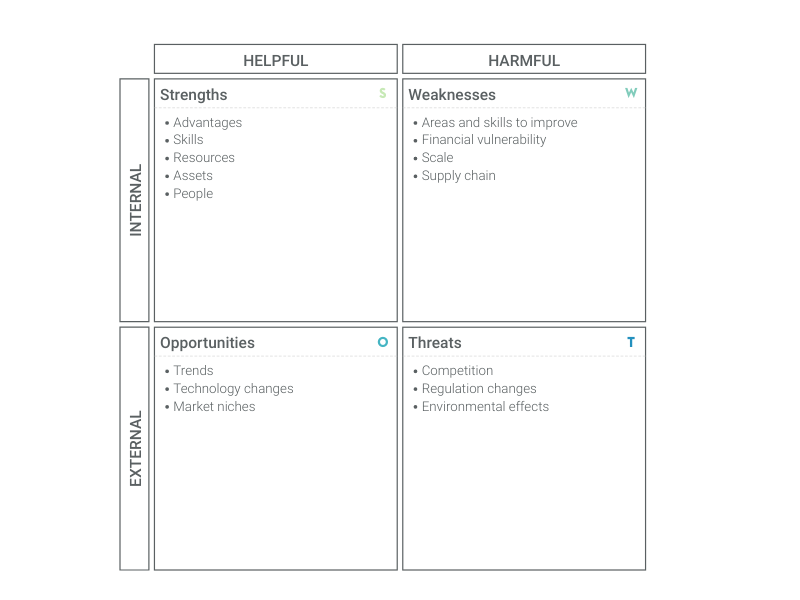 This is an example of Vizzlo's
"SWOT Analysis"
Easily visualize your business strengths and weaknesses, and identify opportunities and threats.