Graphs SWOT Analysis
SWOT Analysis
(5)
Easily visualize your business strengths and weaknesses, and identify opportunities and threats.
Loading ...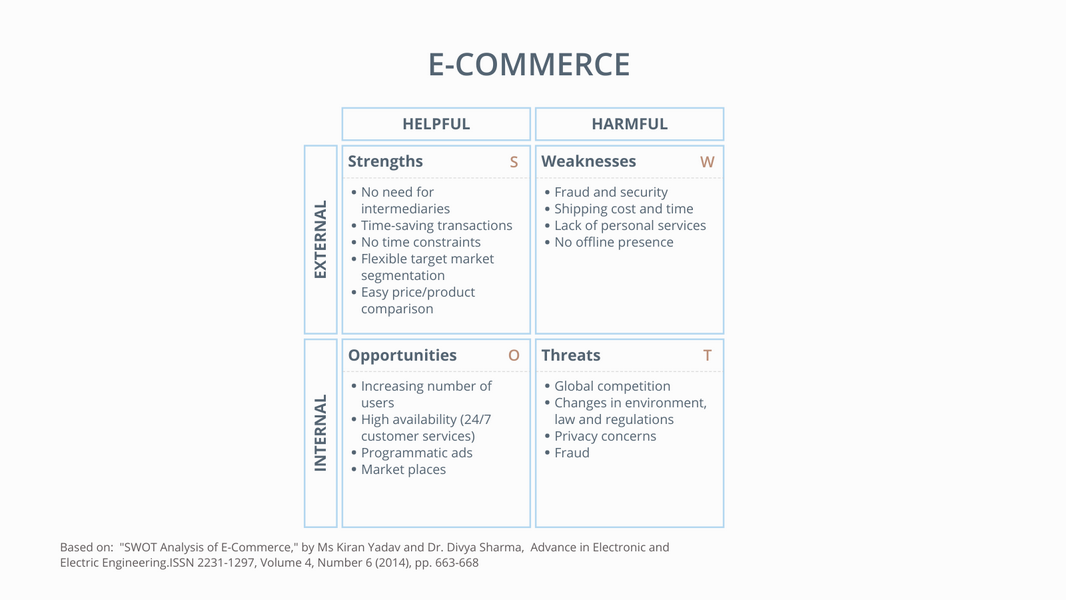 What is a SWOT analysis?
The SWOT analysis is a strategic business framework in the form of a 2x2 matrix to assess internal aspects of your business and its environment. You can also apply it to evaluate a product, a project, or even your career. SWOT is an acronym for strengths, weaknesses, opportunities, and threats.
The quadrants "strengths" and "weakness" are related to internal factors and must reflect the current situation of your business. Under strengths, you shall identify all its advantages over its competitors. Under weaknesses, list the areas and features you need to improve, as well as the resources and skills you lack, i.e., all relevant aspects that might hinder achieving your objectives or put you at a disadvantage regarding your competitors.
The quadrants "opportunities" and "threats" are related to external factors and might reflect not only the present circumstances but also future chances and challenges. Social and economic trends, market regulations and taxations, technology, the situation of competitors, all these are part of the external environment that can benefit or damage your business strategy.
The SWOTs are always to be assessed vis-à-vis your business objectives, and, in the end, it will offer a picture of how prepared your company is to take advantages of the opportunities and face the market threats.
How to create a SWOT analysis with Vizzlo?
This vizzard offers you a straightforward and elegant matrix that allows you to focus on what matters: your SWOTs. Follow these steps to create yours with ease:
Click any element to edit it directly.
Or copy and paste your text into Vizzlos spreadsheet (on the tab "DATA" of the sidebar).
Explore the theme options to pick your favorite or customize one to choose your preferred colors and fonts.
Pro tip: After compiling your SWOTs into the matrix, create a strategic plan to build up your position in all areas. In the long run, your company's resources and capabilities should match the external factors expressing the effectivity of your strategy or a high degree of strategic fit, i.e., the consistency between your current situation, your plan, and your goals.
SWOT Analysis template: key features
Custom fonts and colors
Optional icons
SWOT Analysis Alternatives
Enhance your productivity
Create a SWOT Analysis directly in the tools you love
Create a SWOT Analysis in PowerPoint with
Vizzlo's add-in
Create a SWOT Analysis in Google Slides with
Vizzlo's exclusive add-on
Loved by professionals around the world
Visualizations your audience won't forget
Convey abstract concepts and data with professionally designed
charts and graphics you can easily edit and customize.