Acres of Land Burned per Year in California 
For weeks, countless firefighters have been fighting dozens of large wildfires on the American West Coast. Yet the actual "peak season" for fires in the fall has not even begun.
The most catastrophic fires in California's recent history have so far destroyed an area of more than 3.5 million acres. Although six of this year's wildfires are among the 20 largest in California's history, Donald Trump continues to deny climate change.
---
Source: fire.ca.gov/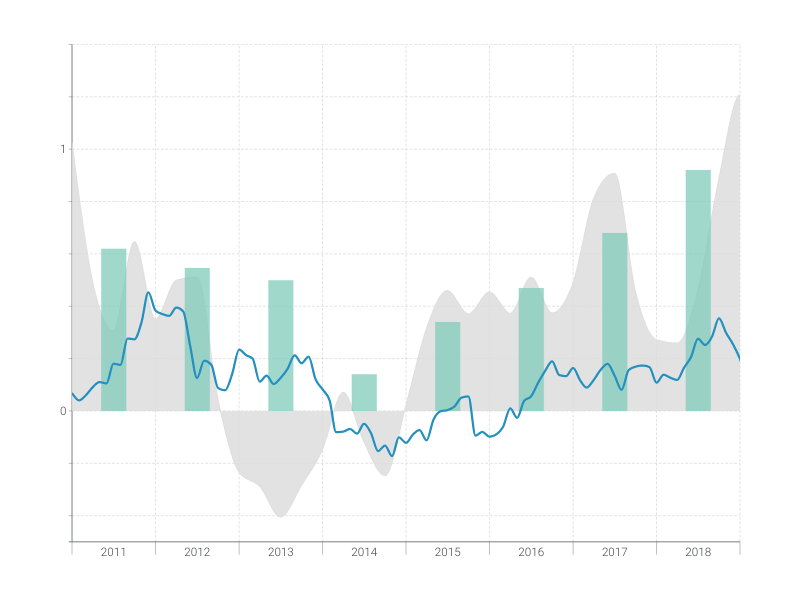 This is an example of Vizzlo's
"Time Series Graph"
Complex time series graph to visualize detailed financial data.