Can the Pixel 4a finally narrow this gap?
With sales numbers of Google branded Android phones just a minuscule proportion of Apple's, Google is moving more towards providing a more cohesive platform to smartphone users with Pixel line.
After introducing the budget-friendly Pixel 3a in 2019, this year's update needs to combat the 2020 iPhone SE, which (despite an overall drop in smartphone sales due to the Corona crisis) seems to be selling better than expected.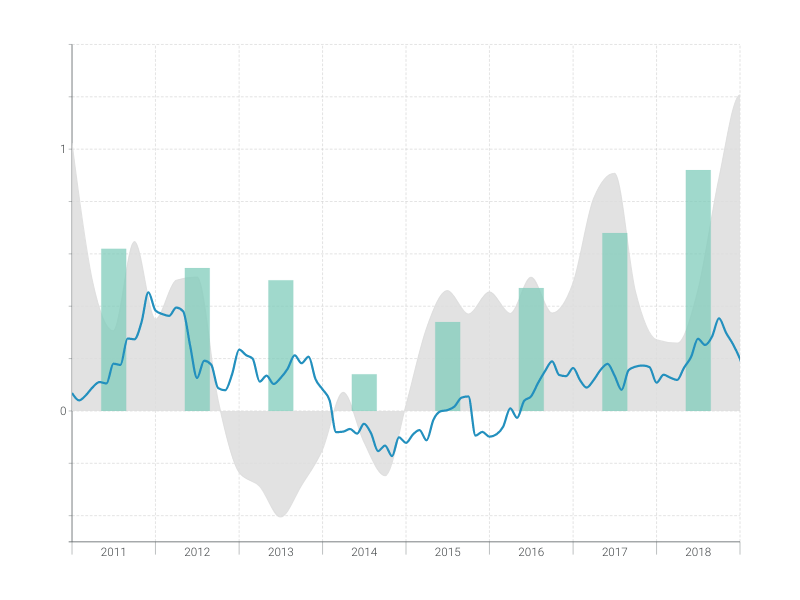 This is an example of Vizzlo's
"Time Series Graph"
Complex time series graph to visualize detailed financial data.