East-West Migration After German Reunification
Since reunification in 1990, almost a quarter of the original population of East Germany moved to the West, and more than 3.5 million people left the East. The year 2017 marks a historic turning point: for the first time, more people moved from West to East than vice versa. A trend that had lasted for decades has come to a halt and has manifested itself so far, albeit slightly.
This week we will look at a few more statistics that show differences and similarities between East Germany and the West.
---
Other resources: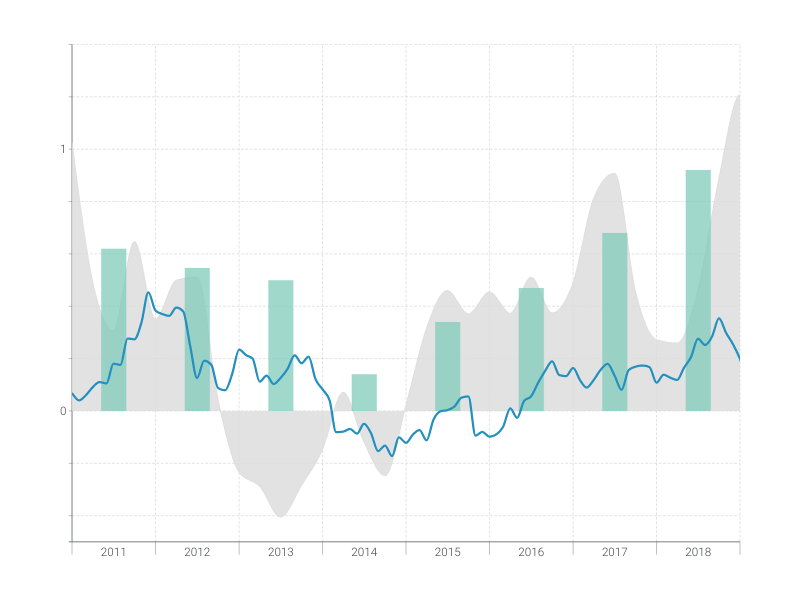 This is an example of Vizzlo's
"Time Series Graph"
Complex time series graph to visualize detailed financial data.