TWITCH CONCURRENT VIEWERS
Looking back to 2020, it can be said that hardly anything was the same as before. Public life came to a standstill almost everywhere, while internet services gained massive popularity. This also applies to Twitch - a streaming platform that has doubled its user base to almost 3 million since the beginning of 2020. Especially the increase at the beginning of spring does not coincidentally coincide with the start of the pandemic.
---
Source: twitchtracker.com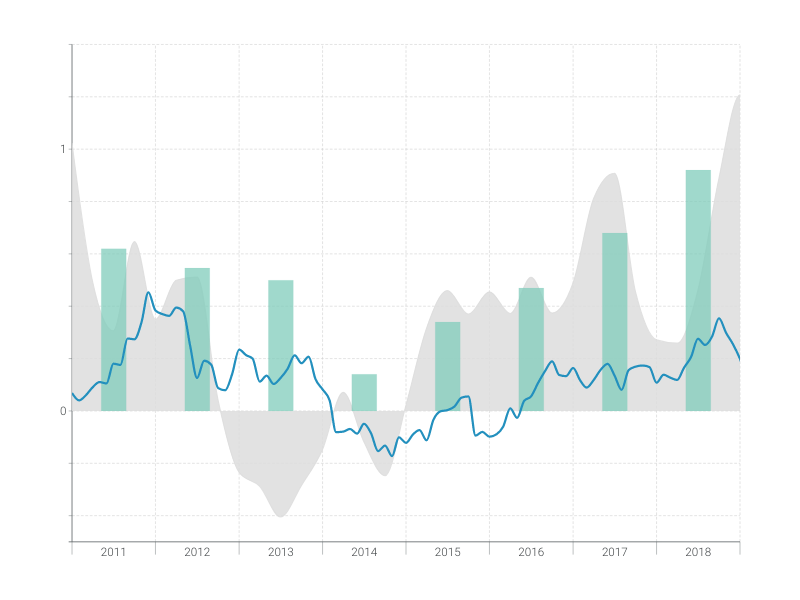 This is an example of Vizzlo's
"Time Series Graph"
Complex time series graph to visualize detailed financial data.