Women in European Parliaments and Governments
Today, on International Women's Day, we look at the proportion of women in European parliaments. The usual suspects are in the top positions: Sweden, Finland in 1st and 2nd place, followed by Belgium in 3rd place.
Other countries with at least 40% women in national parliaments are Spain, Norway, Portugal, and North Macedonia. However, these achievements should not make us forget that there is no country in Europe where the proportion of women in the national parliament corresponds to the natural ratio of 50%.
We should therefore celebrate this day by making further efforts to strengthen the role of women in the public sphere.
---
Source: Eurostat via data.world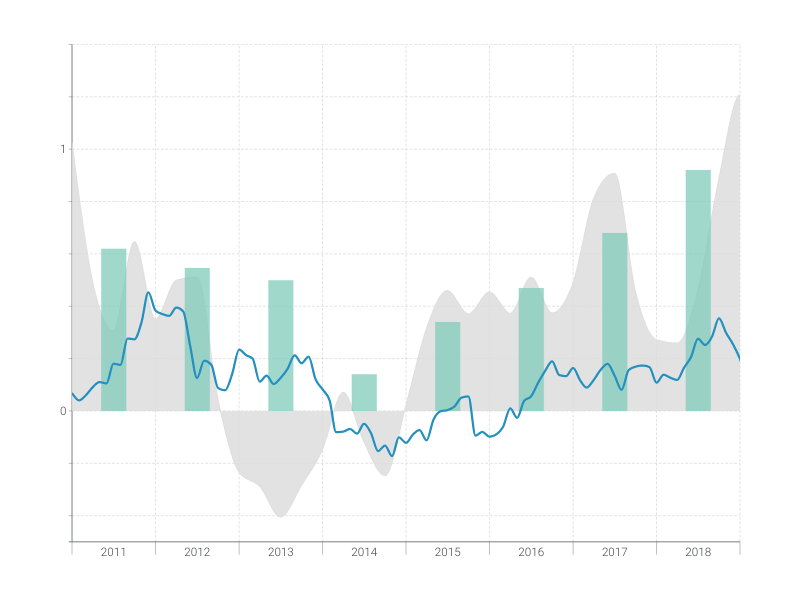 This is an example of Vizzlo's
"Time Series Graph"
Complex time series graph to visualize detailed financial data.