New disciplines introduced to the Summer Olympics (1984-2020/21)
​​This year's Olympic Summer Games in Tokyo will see the addition of five new sports: . Skateboarding, climbing, surfing, karate and baseball/softball.
This chart shows new additions since 1984 – some reflecting new trends in sporting, while others were added by host countries trying to highlight their strong points.
In 1988, table tennis debuted in Seoul. It being a popular sport in many Asian countries, South Korea has since bagged 18 medals in the competition, including combined gold and silver medals in the men's singles during the inaugural event. The same pattern is apparent for the additions of Judo in 1964 in Tokyo, handball in 1936 in Berlin or boxing in 1904 in St. Louis. All events led to at least one inaugural gold medal to the host countries (in the 2020's edition Japan scored at least one gold in all new disciplines except for climbing and surfing).
Source: https://www.weforum.org/agenda/2021/07/olympic-sports-tokyo-games-sport-events-timeline/ https://olympics.com/en/sports/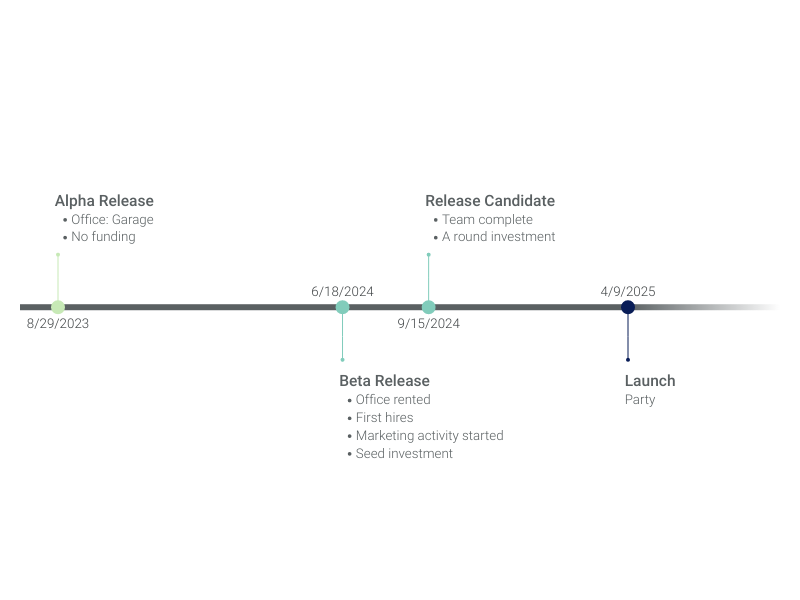 This is an example of Vizzlo's
"Timeline Chart"
Efficient project planning and scheduling with impressive timelines with just a few clicks.